Sustainability
– Innovating for the future
Akuart is a values based business. Our products are created to enhance the life quality of our customers. Our product range offer peace of mind, focus and beauty – through superb acoustic solutions, that are fit for the future. We work with the values of sustainability and the principles of circularity to design long lasting and high quality acoustic solutions.
Sustainable transformation is an ongoing journey and we are excited for each step we take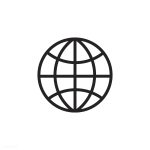 Global Compact Network
We have committed to work with the UN Sustainable Development Goals and continuously report on our progress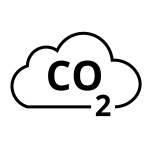 Transparency
We work with the Danish company Målbar to calculate the CO2c emissions of all our products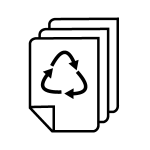 LCA & Hot Spot Analysis
With help from the talented students at DTU we have performed thorough analyses of our production, guiding us to targets our efforts to have the greatest impact

Design for Disassembly
We are working hard to optimise our resource consumption and design products where materials keep their value at end of life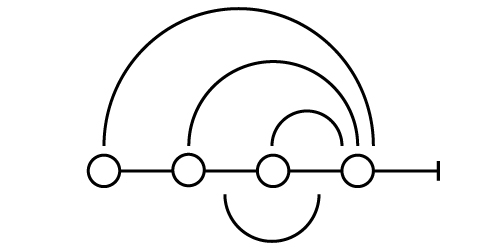 At Akuart we have an innovative and creative approach to product design, which has led us to work with the principles of circularity in our product development for years. 
We design functional and aesthetic acoustic solutions that are made to order, easy to maintain, and easily updated due to the exchangeable canvases – both in design and functionality they are made to last! 
–> Take a look at the AKUART product range
Our consideration for the climate is incorporated from start to finish of our value chain. From the design process, through material selection, production methods and all the way to the end customer and beyond. We are continuously working to minimise the emissions connected to the production process of our products.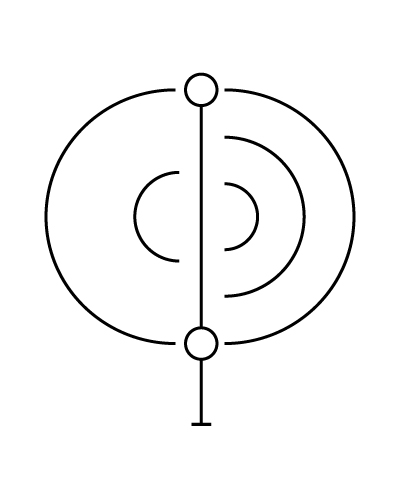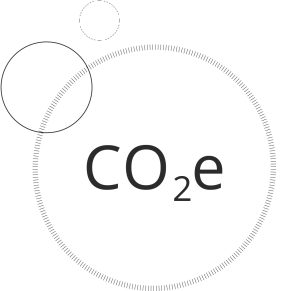 In 2021 we took the first big step in changing our climate impact. We completed Life cycle assessments of the Supersonic Collection and In cooperation with our suppliers we changed all main component materials of The Supersonic Collection to maximize the use of recycled materials and minimise our carbon emissions.
Working with the Danish company Målbar we completed complex life cycle screenings, providing emissions transparency throughout the entire product life cycle. From materials, production, transport, use and disposal.
The mapped carbon emissions from scope 1, 2 and 3 allows us to target our efforts to reduce emissions and prioritise projects that has maximum impact. 
Working with the UN Sustainable Development Goals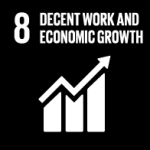 SDG 8
DECENT WORK AND ECONOMIC GROWTH
We value our people! Throughout our supply chain we make sure that those involved in the production of Akuart products are paid fair wages and have safe working conditions. We respect the work/life-balance of our employees and encourage an inclusive and tolerant culture, where diverse skills and personalities are respected and valued.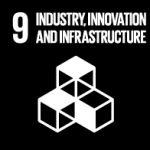 SDG 9
INDUSTRY, INNOVATION AND INFRASTRUCTURE
Innovation and technological progress are key to finding lasting solutions to the environmental challenges facing all production companies. At Akuart we love to be innovative and test new ideas. Testing new sustainable components and production methods and challenging the use, re-use and upcycling of well-known materials is part of our creative approach to product design. We push to be on the cutting edge of sustainable development and increase resource and energy-efficiency through innovation and initiative.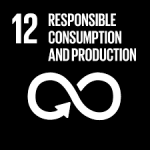 SDG 12
RESPONSIBLE CONSUMPTION AND PRODUCTION
Sustainable consumption and production is about doing more and better with less. We do this by continuously developing our products and designing both for long lifespans, possible maintenance and material recycling. We work with recycled and upcycled materials throughout our product collection and continuously push for more sustainable material development and transparent resource consumption. This is a challenge that fosters innovation, creativity and new knowledge – all values that we pride ourselves on at Akuart.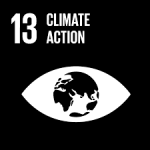 SDG 13
CLIMATE ACTION
We follow the climate development in the world with great concern, and push to become part of the solution – both in the way we design and produce Akuart products, but also by aiming to inspire the rest of the industry to make the necessary changes. We have measured the climate footprint of the entire Supersonic Collection using a third party screening tool, allowing us to analyse and minimise the emissions of our products.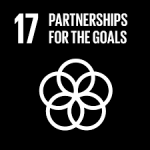 SDG 17
PARTNERSHIPS FOR THE GOALS
From sub-supplier to end consumer – and beyond. The sustainable journey is one that we are on together and we can only succeed in partnerships. At Akuart we work closely with our partners throughout the value chain to encourage sustainable change and strengthen the sustainable development. We continuously research possibilities of new networks and partnerships to foster green change, both within design, material development, usage and end-of-life opportunities.
Dogme rules for continuous sustainable product development
We design for circularity
We choose "pure" materials, preferably re-used or upcycled
We design our products to be easily disassembled, sorted and re-used
We investigate and collaborate to develop take-back systems within our production
We value transparency
We ask critical questions of suppliers to further the sustainable focus
We have a clear understanding (and documentation) of the materials we use
We calculate our emissions and take steps to continuously reduce our impact
​
We produce ethically
We only use suppliers we know treat their workers properly
We choose suppliers in countries with human rights
We make sure our employees have a healthy work/life balance
We work to reduce our carbon footprint
Minimise transportation
Prioritise green energy
Minimise waste in production
The AKUART Sustainability Report 2022
A shared value
At Akuart, sustainability originates from our people! 
Our focus on innovation and functionality has always urged us to investigate new techniques, look to new materials and follow sustainable material development. 
We work with sustainability towards circularity both because it is good business and because it makes us proud and excited to go to work. We want to raise the bar within our industry and make the most of our creative and technical skills to take the lead in sustainable acoustic solutions.