In 2021 Akuart took the first big step towards improving our climate impact.
Working with the screening tool from the Danish company Målbar, we completed Life Cycle Assessments of all products in The Supersonic Collection and in cooperation with our suppliers we changed all main component materials to maximise the use of recycled materials and minimise our carbon emissions.
THE IMPACT OF
OUR PRODUCT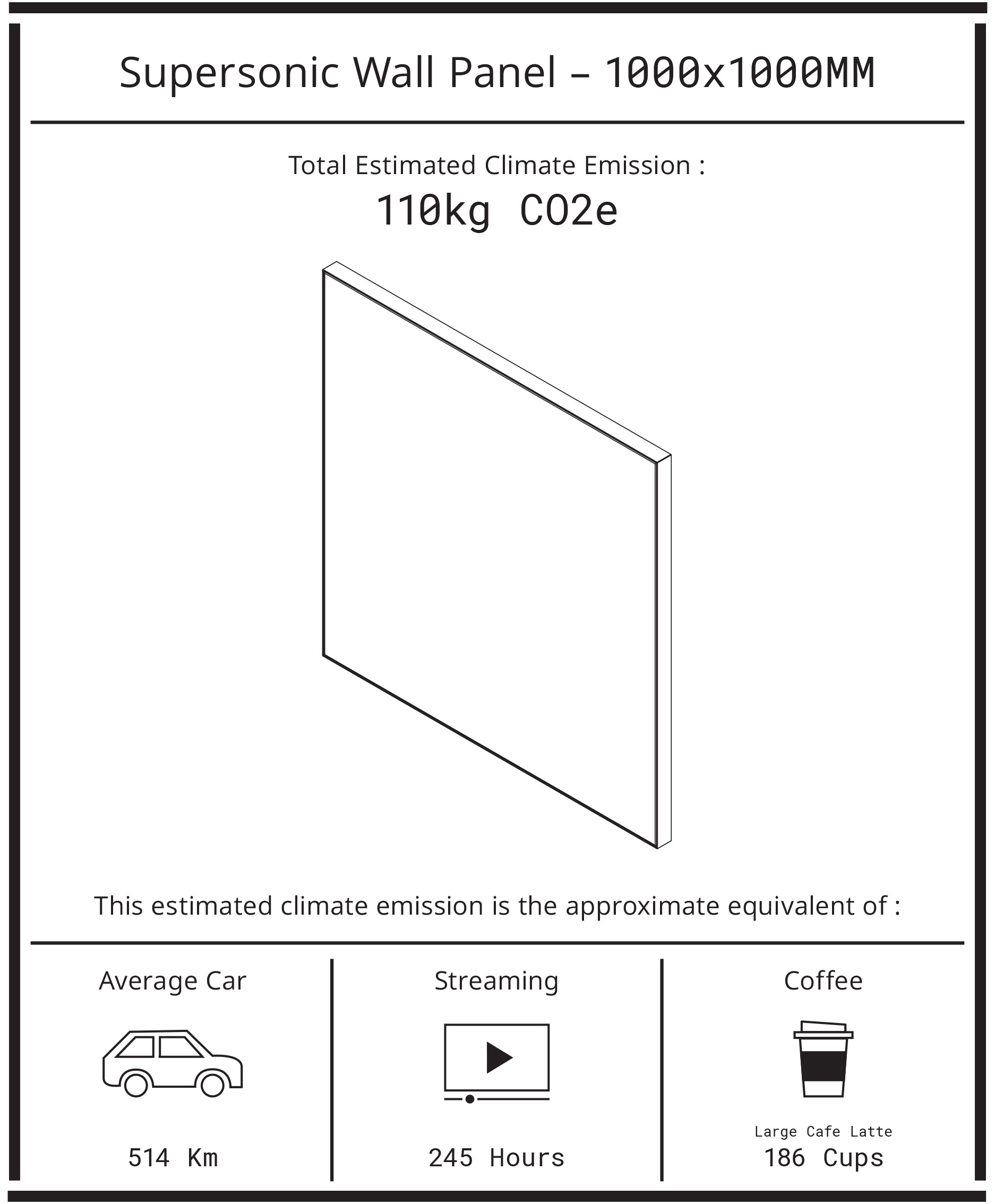 The CO2e emissions from scope 1, 2 and 3 of our production, are based on the 2021 EU Product Environmental Footprint (PEF) rules, providing emissions transparency throughout the entire product life cycle. Through design decisions, materials selection, production, transport, use phase and disposal.
The complex life cycle screening allows us to target our efforts to reduce emissions and prioritise projects that have maximum impact and can help you calculate emissions and potential compensation from each Akuart project you work on.