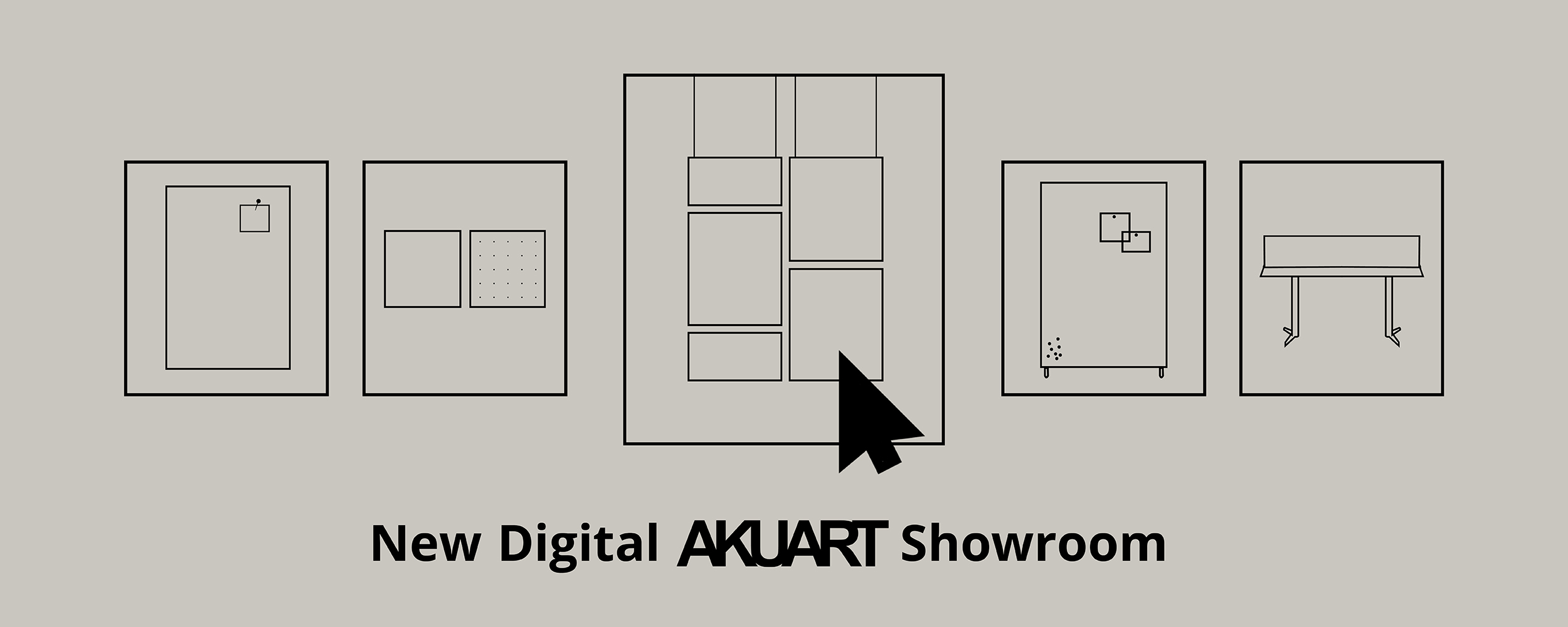 ---
Our Journal
New digital AKUART Showroom for professionals
Make your projects look as good as they sound!
We invite you to join us backstage in our new digital showroom / Image & file bank for professionals. 
Here you will be able to access and download everything you need to update your product portfolio, create a moodboard or complete an offer with the full range of Akuart acoustic solutions. 
Through the menu, you can easily search, filter and select your preferred info or images. Create your personal selection and send it to yourself, customers or colleagues, or download the files directly.
Go check out the digital Akuart showroom and find all the tools you need to make your projects with Akuart look just as good as they sound!
The new Akuart digital showroom