Client:
The Danish Building and Property Agency
Category:
Products used:
On the Wall 60
The Danish Building and Property Agency (DBPA) is the Danish state's property enterprise and developer. With responsibility for government institutions, they manage four million square meters across universities, police stations, courts and government departments.
In their Copenhagen based headquarters, DBPA asked AKUART to help them optimize the sound environment in the large open office space and at the same time use the opportunity to manifest their impressive build achievements on the walls.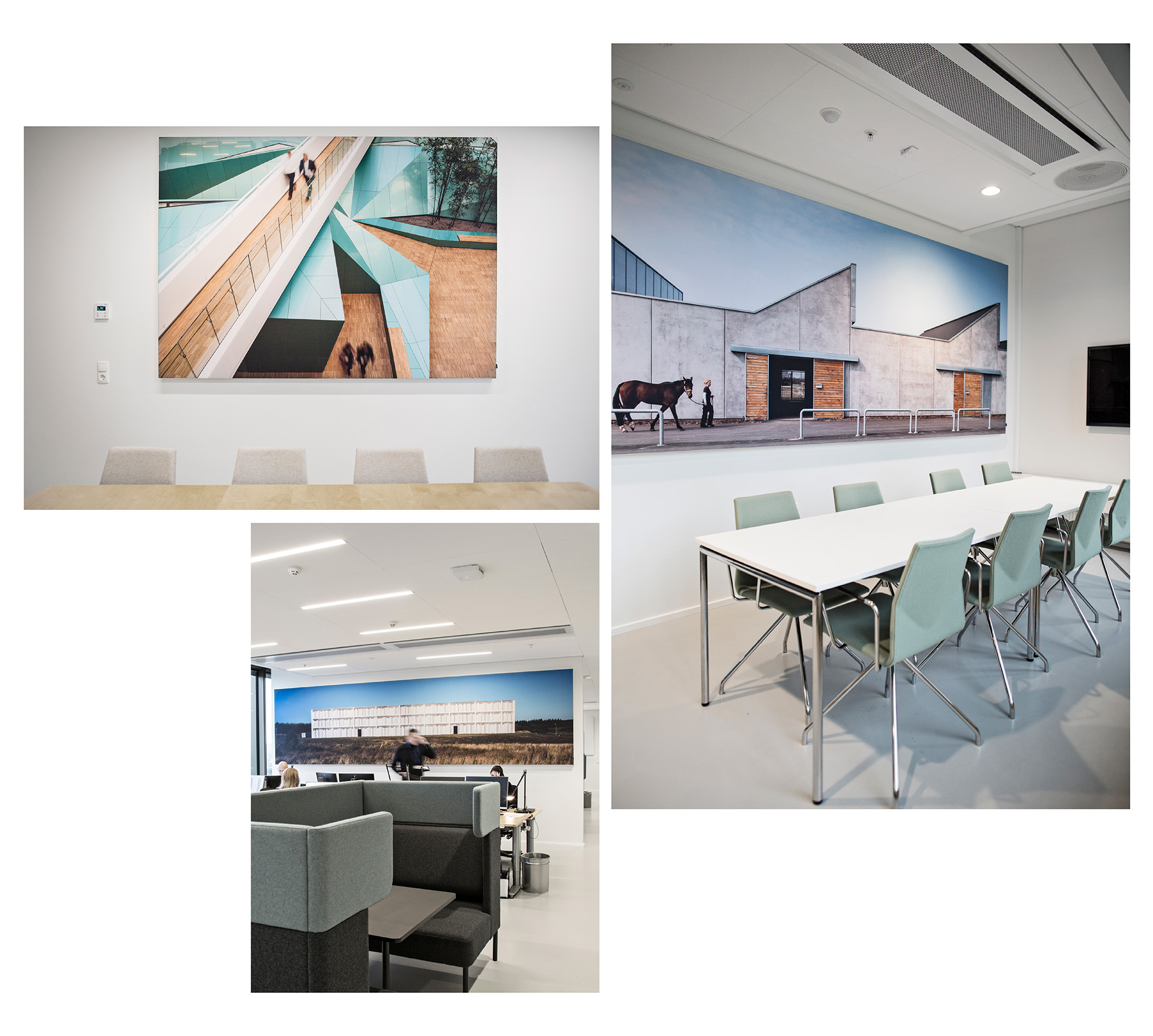 Increasing Room Appeal
To deliver the optimal solution, we began by mapping out acoustic hotspots in the open office space as well as meeting rooms affected by flutter echo issues.
Afterwards, we could minimize sound reflection from the hard wall surfaces by installing and treating wall panels in both the open office spaces and meeting rooms. Thus, improving the sound quality and reducing flutter echo.
"It is important to treat auxiliary rooms acoustically as well," adds Erling Frederichsen, Project Manager at AKUART. "If they have great acoustics, people will use them a lot more, thus, taking off some of the noise pressure on the open office space."
DBPA had a clear vision for the visual concept of the acoustic panels. They wanted to display photographs of different build projects. We meticulously enhanced and transformed the project images digitally into large scale formats without compromising the graphic quality.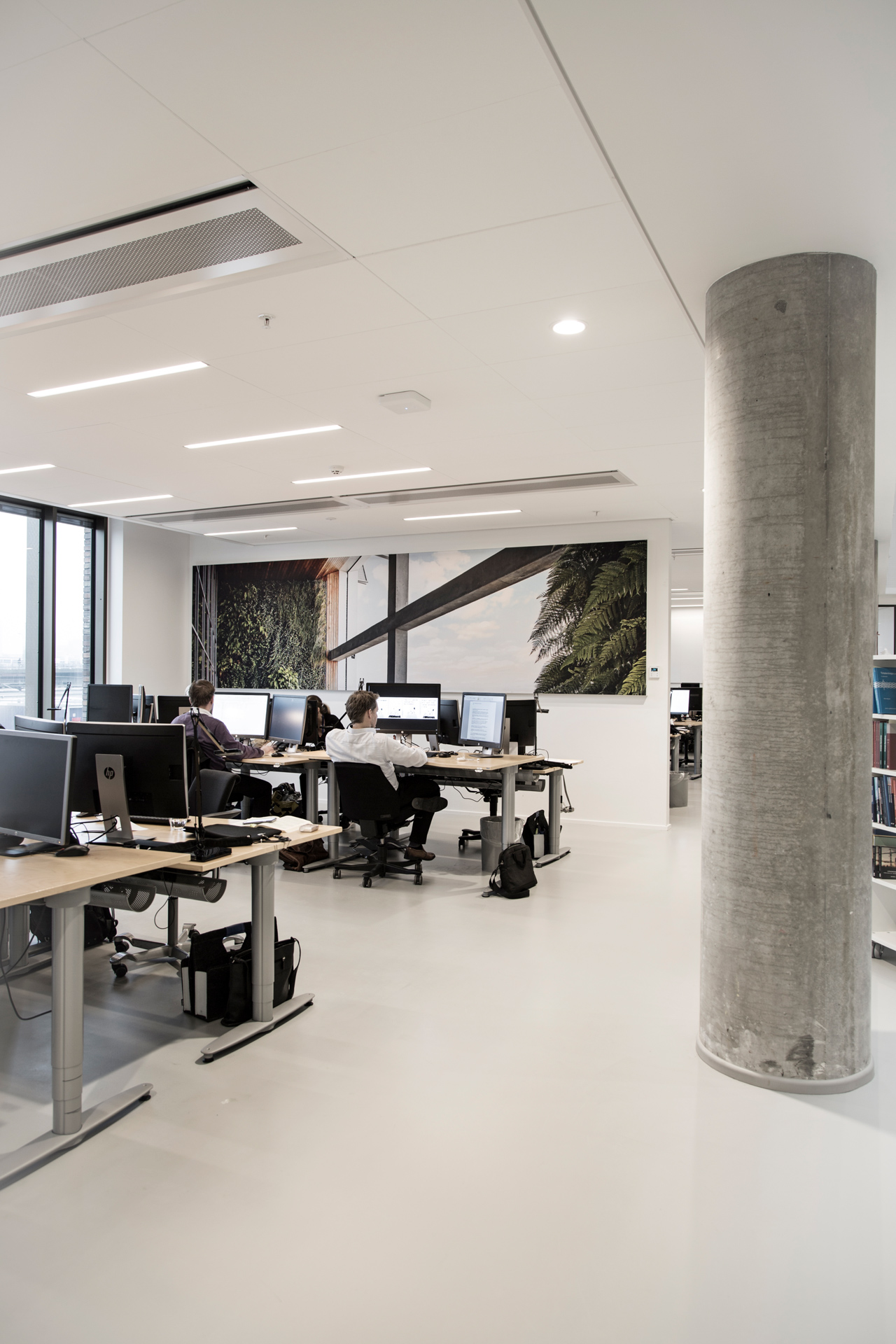 "This project is one of our all-time favorites as it is a clear-cut case of how to combine visual identity with an artistic photographic style beautifully", concludes Jonas Lønborg, Head of Graphic Production at AKUART.