Products used:
On the Wall 60
Collaborators:
e-Types (design agency), Josephine Malling (Interior designer)
For more than 170 years, Danish brewer Carlsberg has been pursuing perfection. Today, their thirst for innovation and craftsmanship still drive their global presence and strong local brands.
For the refurbishment of their new headquarters in Copenhagen, AKUART was invited to join a pilot project with audio visual specialists AV Center on creating state-of-the-art meeting room facilities. The result harnesses the full power of their premium equipment and blends in with the meticulously defined interior design plan by interior designer Josephine Malling.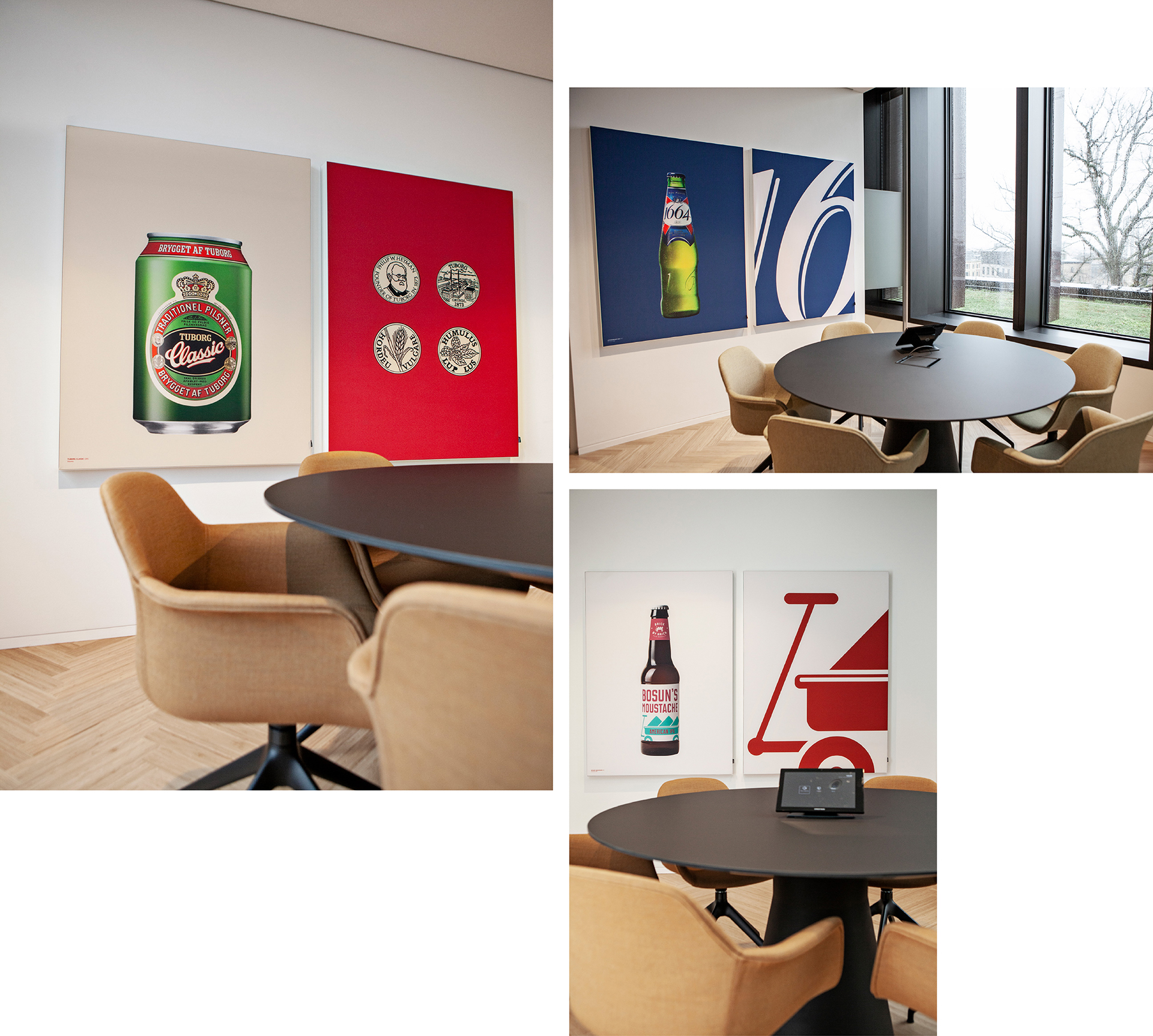 Improving Meetings Through Design
Early in the pilot project, acoustic problems unveiled themselves in the meeting room. Although the room complied with Danish building regulation, flutter echo compromised the sound quality of the AV-equipment.
Steffen Spangmose, AKUART's acoustical engineer, explains, "This common problem typically arises because horizontal sound waves are reflecting from close hard walls, e.g. glass, gypsum or concrete. Therefore, it is necessary to use effective wall absorbers in meeting rooms, too,
even if the room is equipped with a Class A sound-absorbing ceiling."
To reduce the echo, we defined the required amount and optimal placement of wall absorption. After a successful pilot project, Carlsberg decided to have wall panels installed in the majority of their headquarters' meeting rooms.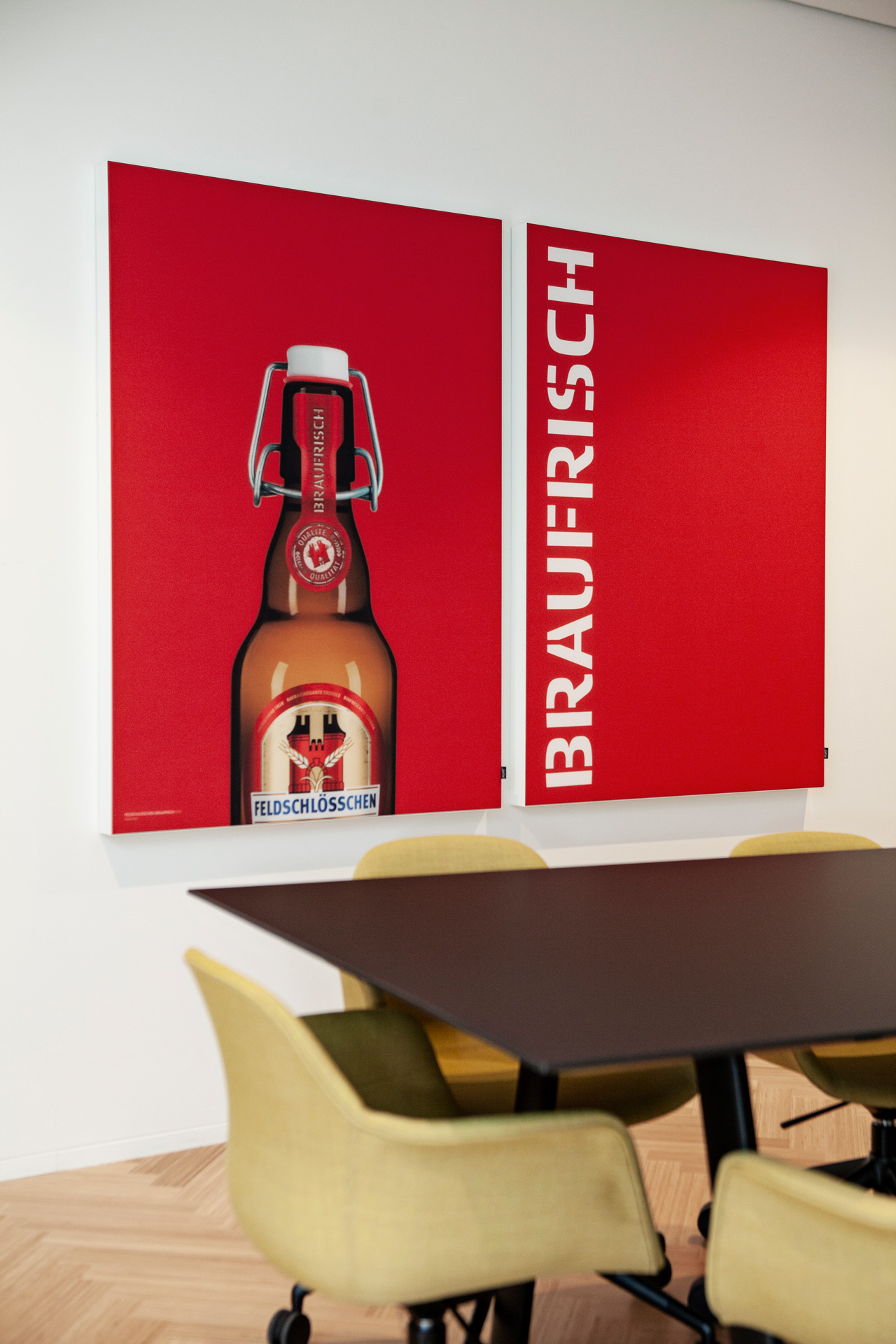 Danish design agency e-Types was trusted to make a strong visual design concept that would go as artwork on the wall panels. The designs accommodated a strong desire from Carlsberg to show pride in their 140 global sub-brands within the headquarters.
By optimizing the sound environment and communicating the company's great achievements, the solution has proven to be both functionally and aesthetically pleasing.