Client:
Fritz Hansen / Light Years
Category:
Products used:
On the Wall 60, Hang With Me, Stand By Me
Before being incorporated in the renowned Fritz Hansen brand the Danish-based lighting company Light Years used to reside in an industrial office space first row on the waterfront of Aarhus.
A raw, industrial office space is stunningly beautiful in nature, however, large open office space, with hard surfaces such as concrete and glass, often causes major problems with the acoustics. Sound reflections from many hard surfaces tend to amplify the sound as well as create a long reverberation time.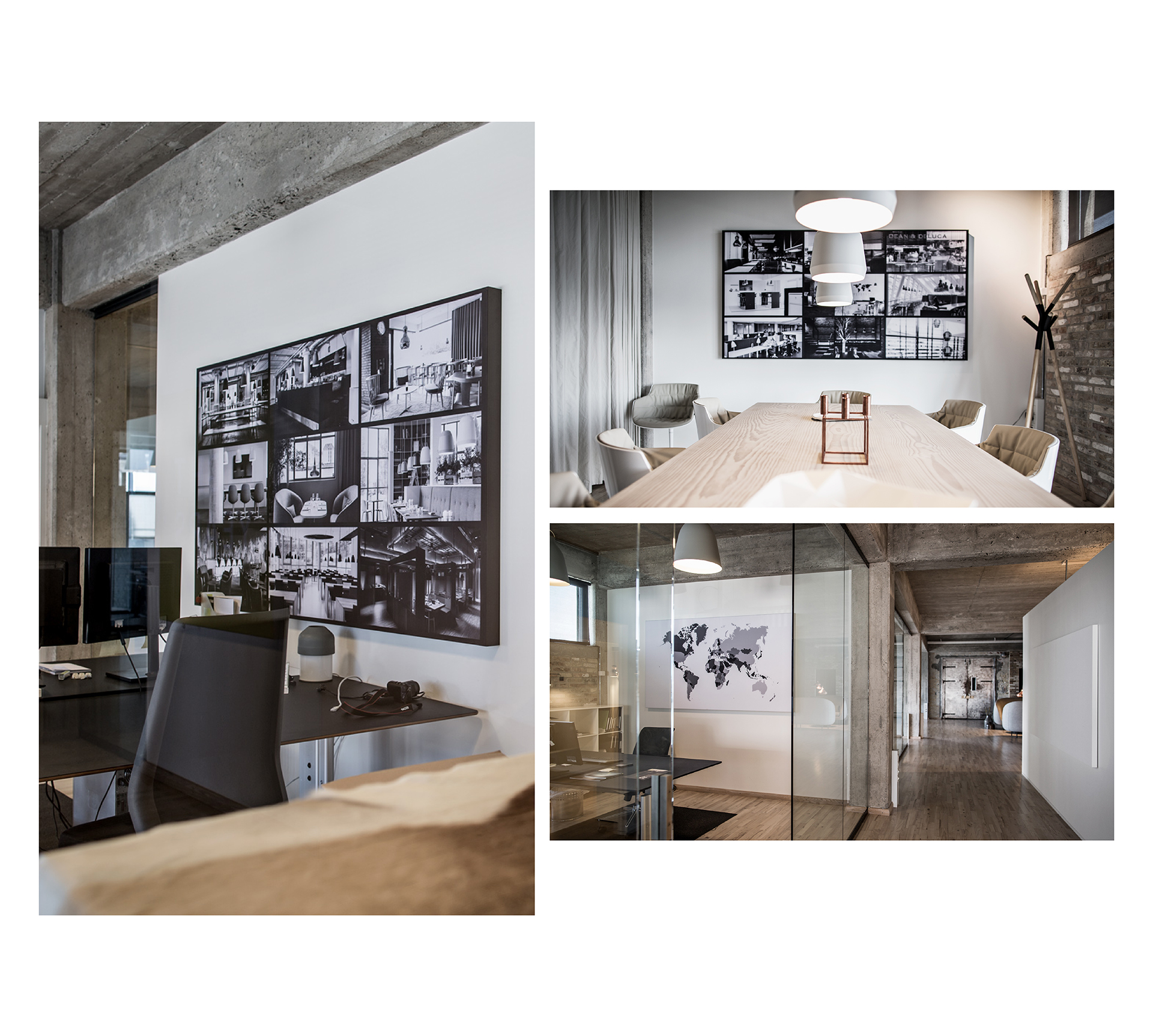 Softening up the architecture
Critical acoustical hotspots were specified and pointed out for treatment. We needed to do something about the hard wall surfaces as they were a main contributor to the poor acoustic conditions. AKUART 60 mm wall absorbers were chosen for the task as absorbing frequencies in a broad frequency range was crucial for a successful outcome.
A combination of product collages, product images and graphics constituted a strong visual design with a strong emphasis on corporate branding. The collages and product images were kept in black and white or muted colors to beautifully contrast the many beautiful lamps exhibited in the office showroom.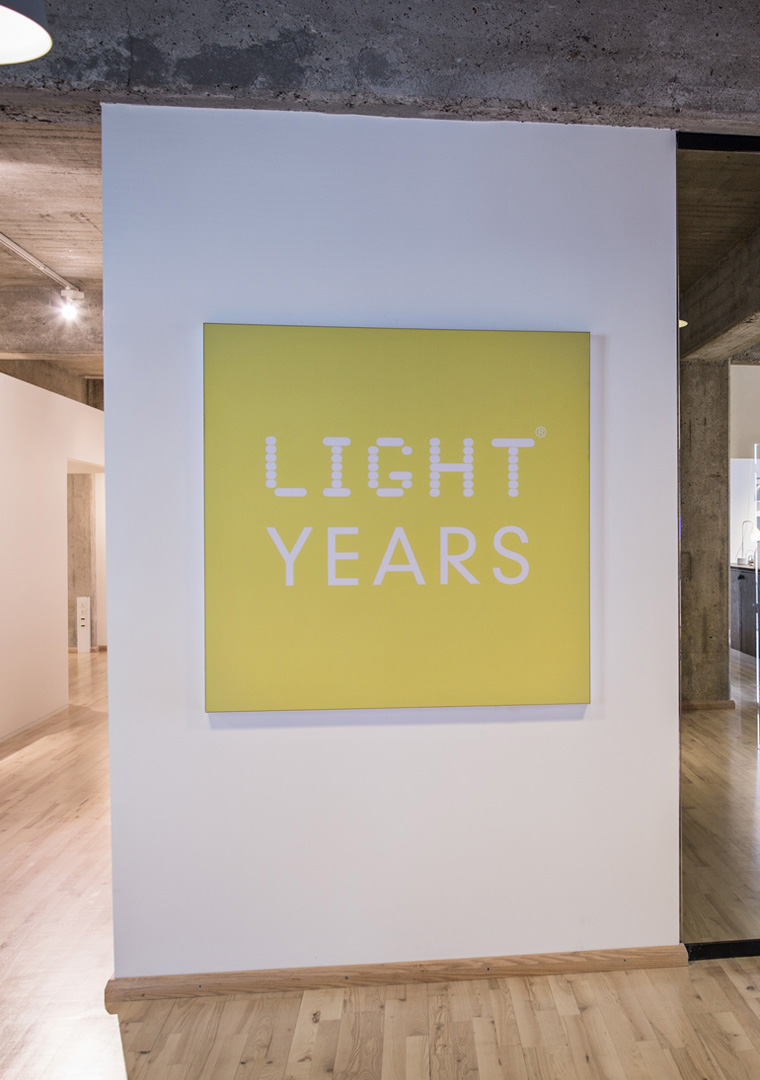 "An extensive knowledge of acoustics combined with a clear understanding of not making invasive and out of place acoustic solutions were decisive in our choice of working with AKUART. The installations have clearly improved and enhanced our acoustic environment". Gitte Skaarup Ipsen, Marketing Manager, Light Years.