Products used:
SS50 Wall Panel, SS50 Desk Screen
Services:
With more than 200 buildings in their portfolio, Jeudan is Denmark's largest listed property company. And they maintain their portfolio with the greatest respect for architecture, history and craftsmanship, without ever losing focus on the functionality and practical use of their locations. At Akuart we are proud to be part of this story and help Jeudan with an acoustic solution that lives up to their strict demands for quality, aesthetic, functionality and sustainability.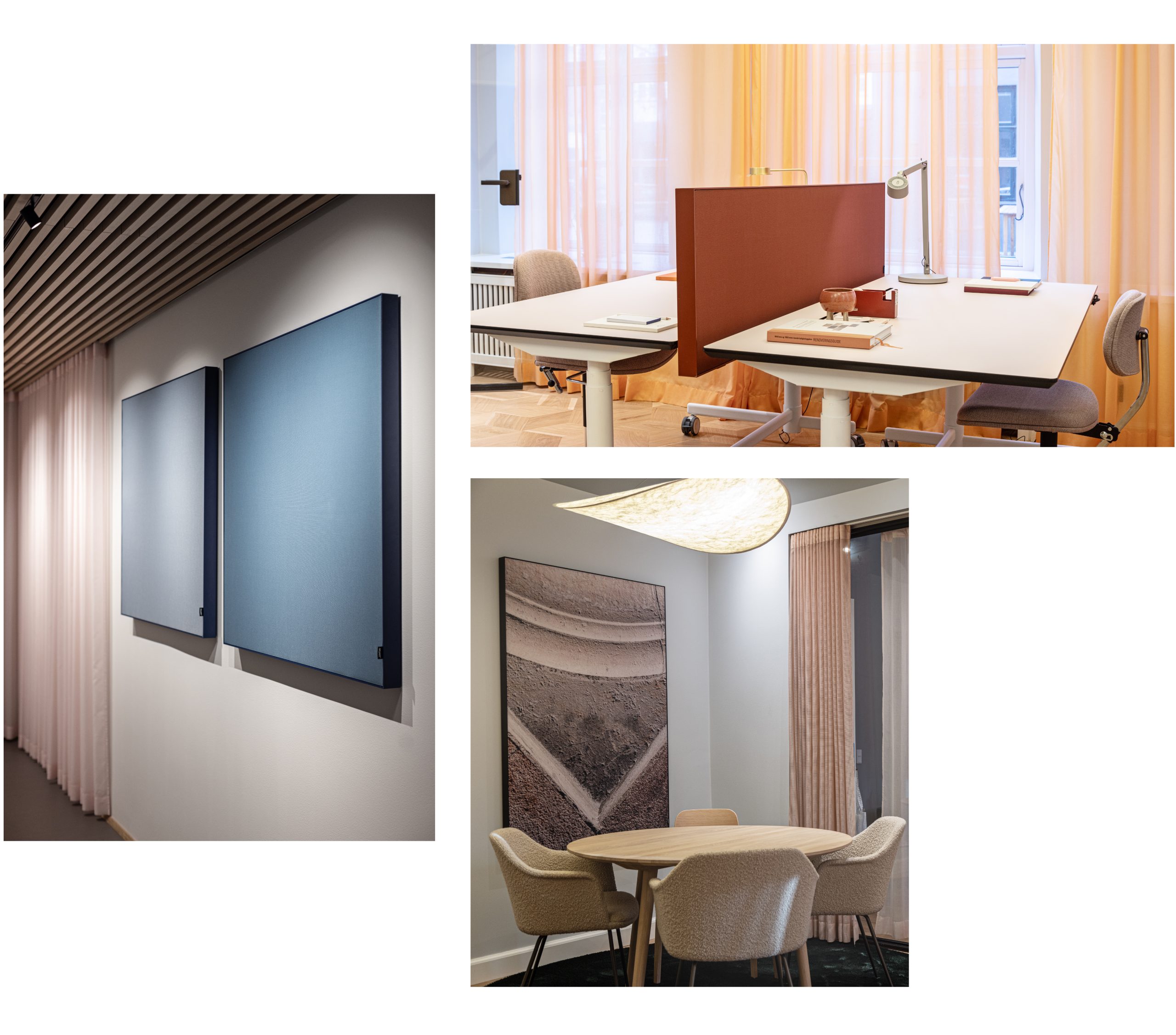 Showroom – Bredgade 45
In the impressive historical building at Bredgade 45, once the private residence of the Hirschsprung family, Jeudan has recently established their showroom. A space where they can build new relations with their customers and inspire them with innovative design, functional interior and sustainable quality solutions. This is a showroom where creativity and conversation can run free and where interior decisions are carefully made to stimulate the best working conditions. 
The acoustic solution was developed in collaboration with Jeudan's design team and is kept in line with the aesthetic and functional intentions of the showroom. Throughout office areas, meeting rooms and creative spaces the acoustic wall panels are decorated with bespoke artwork telling the story of Jeudan's passion and respect for historical buildings with photographs of architectural details from the buildings in their portfolio.
In the hallways the Akuart SS50 Wall Panels support the interior colour palette and create a calm atmosphere with soft tones carefully selected from the Akuart colours and textures collection.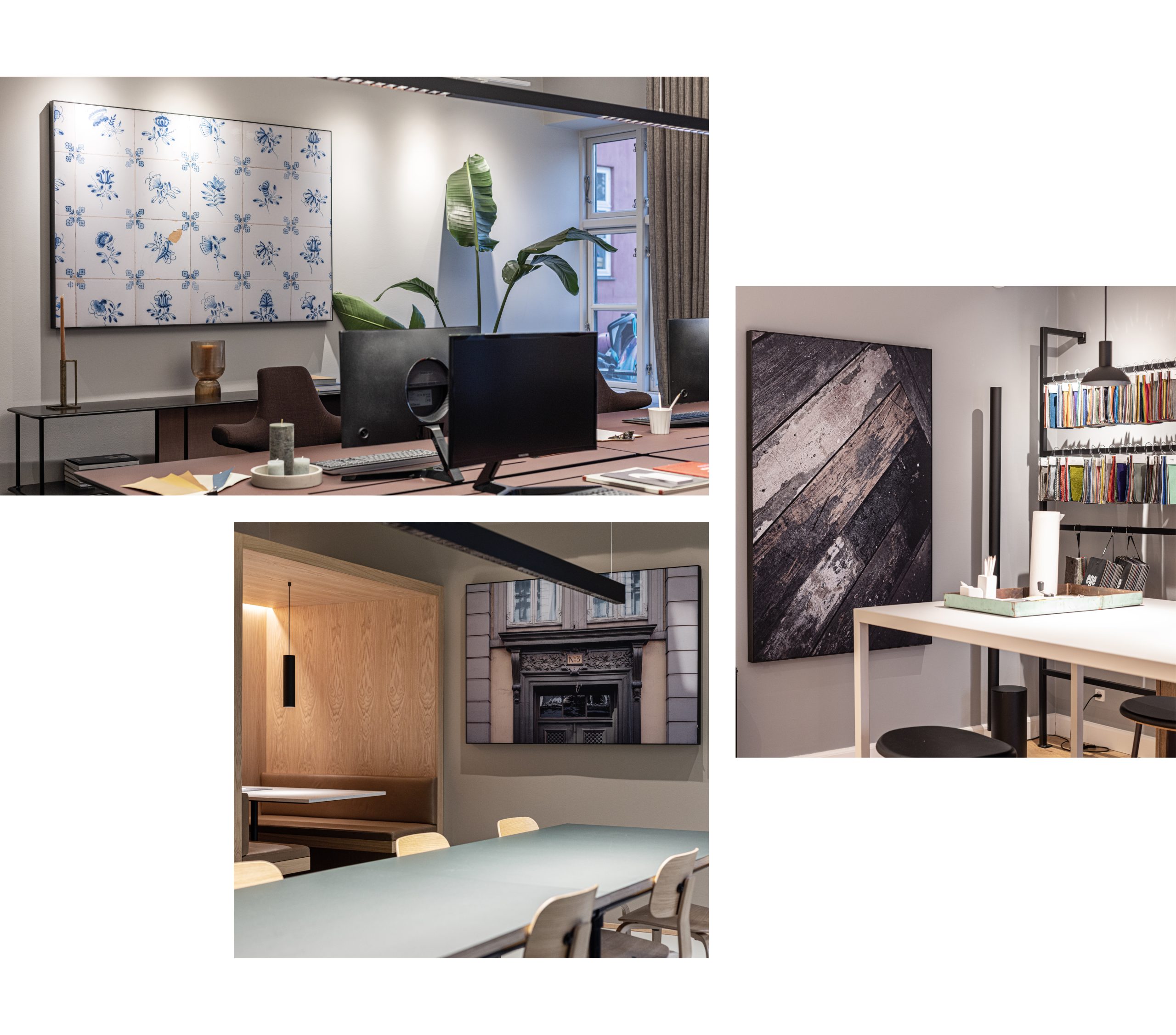 Bistro – Bredgade 45
Across the street from the new showroom, Jeudan has performed a complete renovation of the mid century architectural gem at Bredgade 40. Throughout the building there is a respect for quality materials and craftsmanship. Durable natural materials such as brass, marble and teak are combined with functional design and modern interiors to create beautiful, functional and practical spaces. And the bistro in the iconic space on the ground floor is no exception. 
With regards to both the architectural heritage and the intended use of the room, the interior of the bistro creates a warm and welcoming community feeling for all visitors. The calm atmosphere is emphasised with the use of wood, natural light and a palette of deep blue colours, soothing the nerves and letting you thoughts wander to the the outdoors
The monochrome acoustic solution contributed by Akuart has been elegantly incorporated in the table nooks and supports the understated and honest feel of the room, while creating a sound environment that embraces both formal debate, calm conversation and collegial banter.