Location:
HUB Nordic - Ørestad, Copenhagen
Category:
Products used:
SS50 Wall Panels
Services:
Collaborators:
Anders Busk Faarborg, All That Matters / Berit Mogensen
Situated in Copenhagen's Ørestad, KLP's HUB Nordic is a multi-purpose office edifice designed by Vilhelm Lauritzen Architects. Labelled as the most ambitious office building in Scandinavia, it aims to combine work space with recreational activities.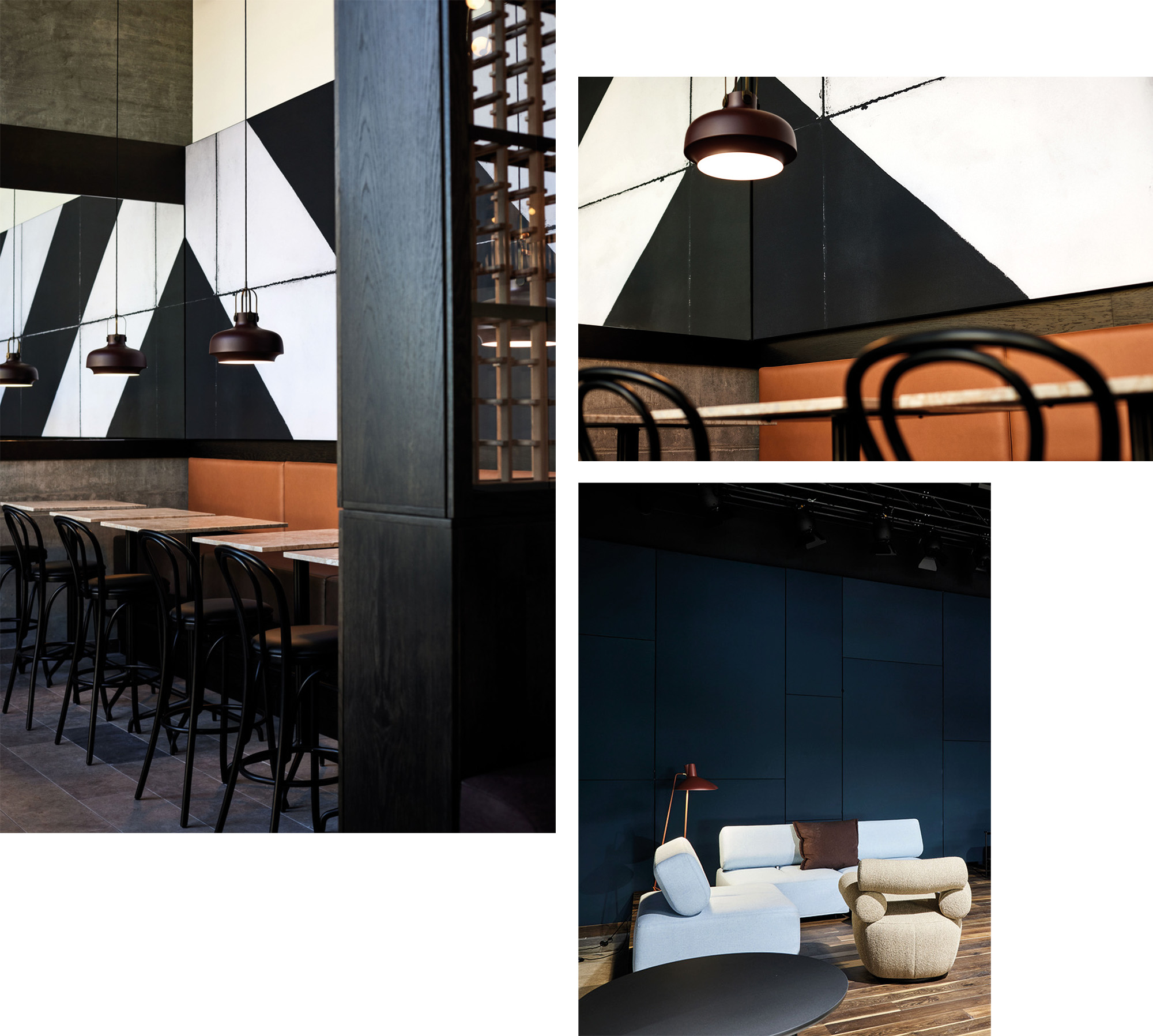 The ground floor welcomes urban living with a large event space with a stage, a curated variety of shops, cafés & restaurants, a gym etc. The idea is to create a one-stop-shop to provide the building's tenants with everything they need, while simultaneously offering a set of exciting social spots to the Ørestad area. Neatly tied together in an eclectic interior concept by Anders Busk Faarborg from design studio All That Matters, the space radiates a homely warmth.
In the large multi-purpose event space, KLP wanted a low reverberation time, which allows them to control the response of the room. The room facilitates a canteen area, casual meeting, foosball, conferences and possibly also concerts.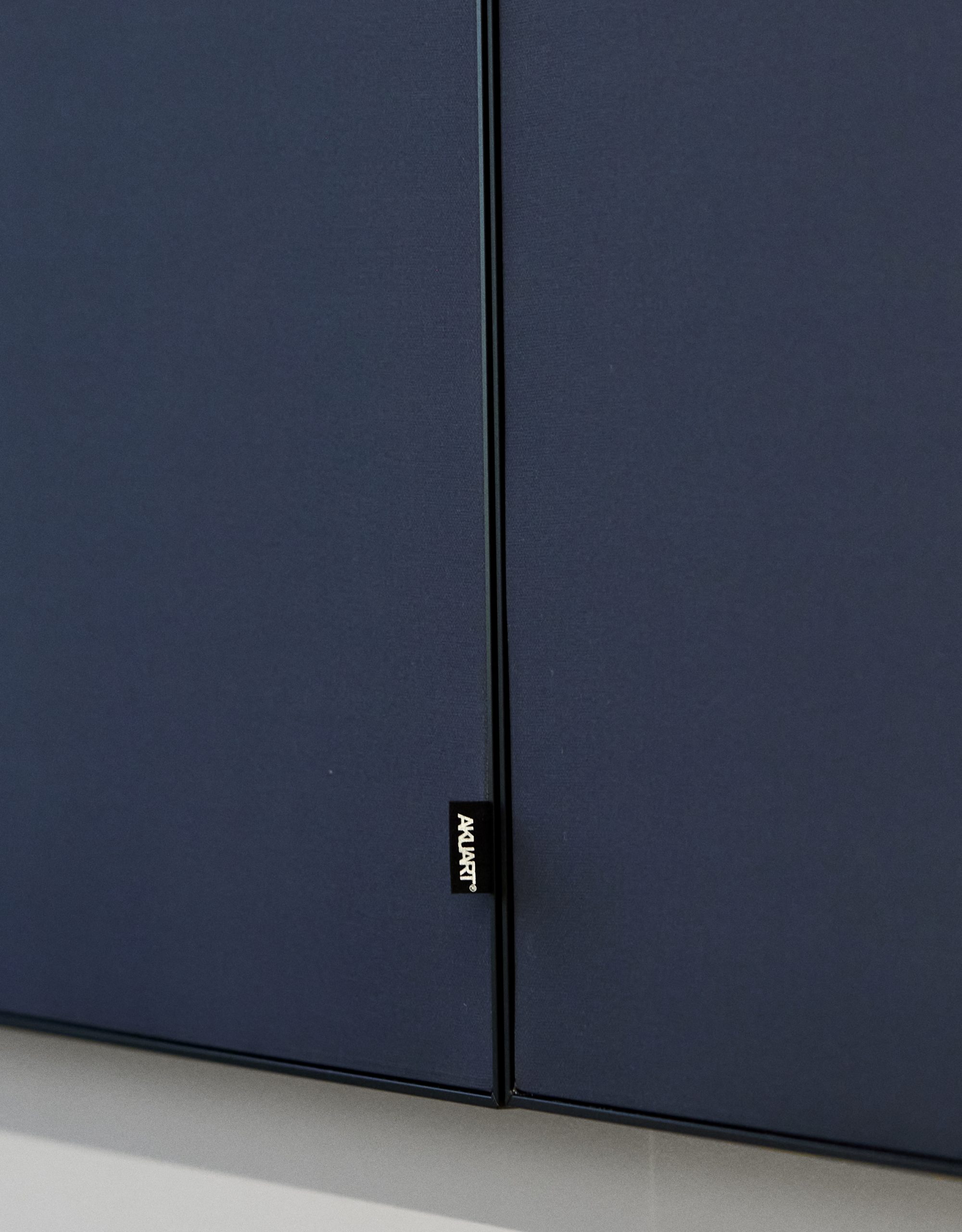 Multipurpose soundscape
"To avoid unwanted echos and flutter echos, large wall areas where chosen to be absorptive. The AKUART wall panels were installed in a cluster to form an art piece along the 34 meters long side wall. Around the stage, the acoustics have also been cared for as well, with monochrome wall panels in a deep blue colour, providing calm and space to let artists and speakers shine through. For larger events the room can be amplified, and in the day-to-day the room works as free space for the users of HUB Nordic", explains Steffen Spangmose, acoustical engineer at AKUART.
Large scale acoustic art
The center-piece of HUB Nordic's event space is a stunning 4×30 meters artwork by danish designer and artist Berit Mogensen Lopez. The art piece was picked from Akuart's gallery by the interior designer. It displays a digital print Berit created from painted graphic shapes. Due to the size of the acoustic wall at HUB Nordic, the artwork had to be enlarged. To ensure a clear resolution, the piece was repainted. This was then followed by a digitisation process.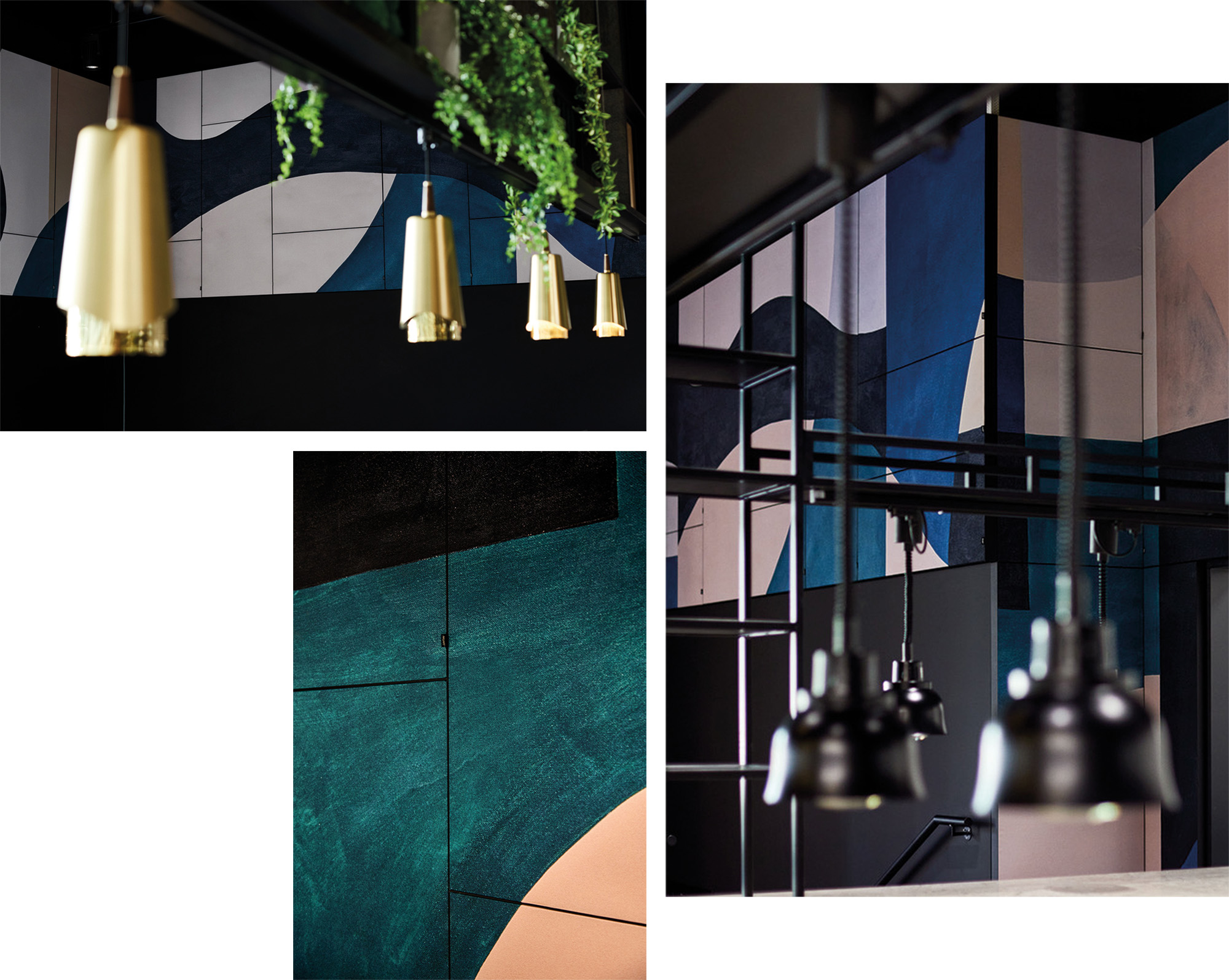 Calm Co-Working
Outside of the event space, Akuart acoustic solutions have also been installed in the building's offices. Following the monochrome deep blue colour theme, the wall panels ensure that the companies in the shared office spaces have a comfortable sound environment for a focused and efficient workflow.