Products used:
SS50 Wall Panel, SS50 Floor Screen
Collaborators:
Spacon & X
Adapt is a digital agency that specialises in crafting memorable digital solutions for their clients, be it UX, user research or digital marketing. For the renovation of their Copenhagen office, Adapt brought on design and architecture studio Spacon & X, to define a new interior design concept for the entire office space. The result – a playful and colourful environment to get that creative juice going.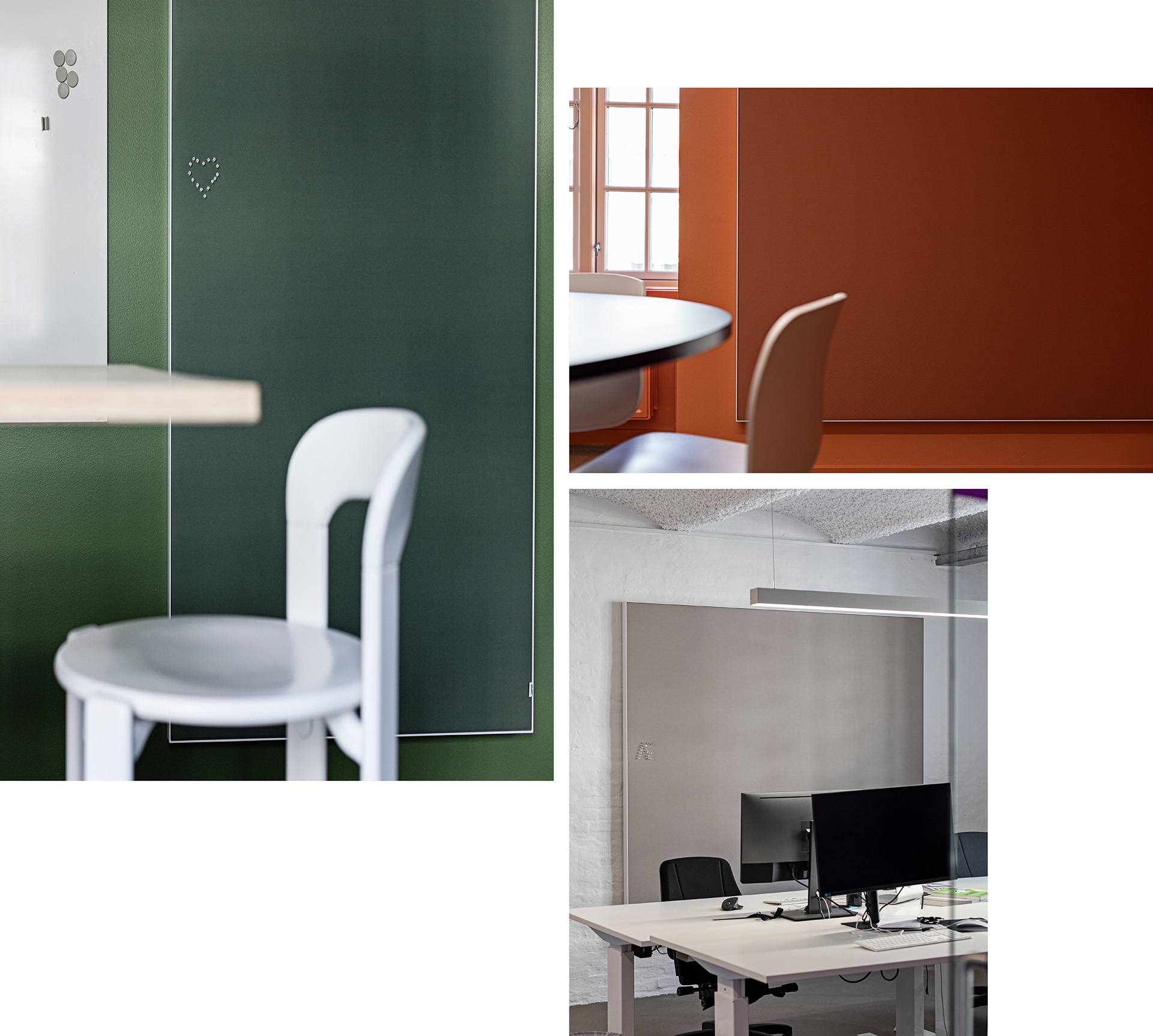 A sound office space
One of the main objectives was to secure a cozy and pleasant workplace. Among other things this meant treating auxiliary rooms such as meeting and multipurpose rooms with sound absorbing panels. "Meeting rooms are one of the most important room types in the modern office space. Exchange of sensitive information, important meetings, conference calls, project briefings etc. are all typical activities that take place in the meeting room and therefore a high degree of speech intelligibility and listening comfort is crucial for user satisfaction" explains Steffen Spangmose acoustical engineer at AKUART.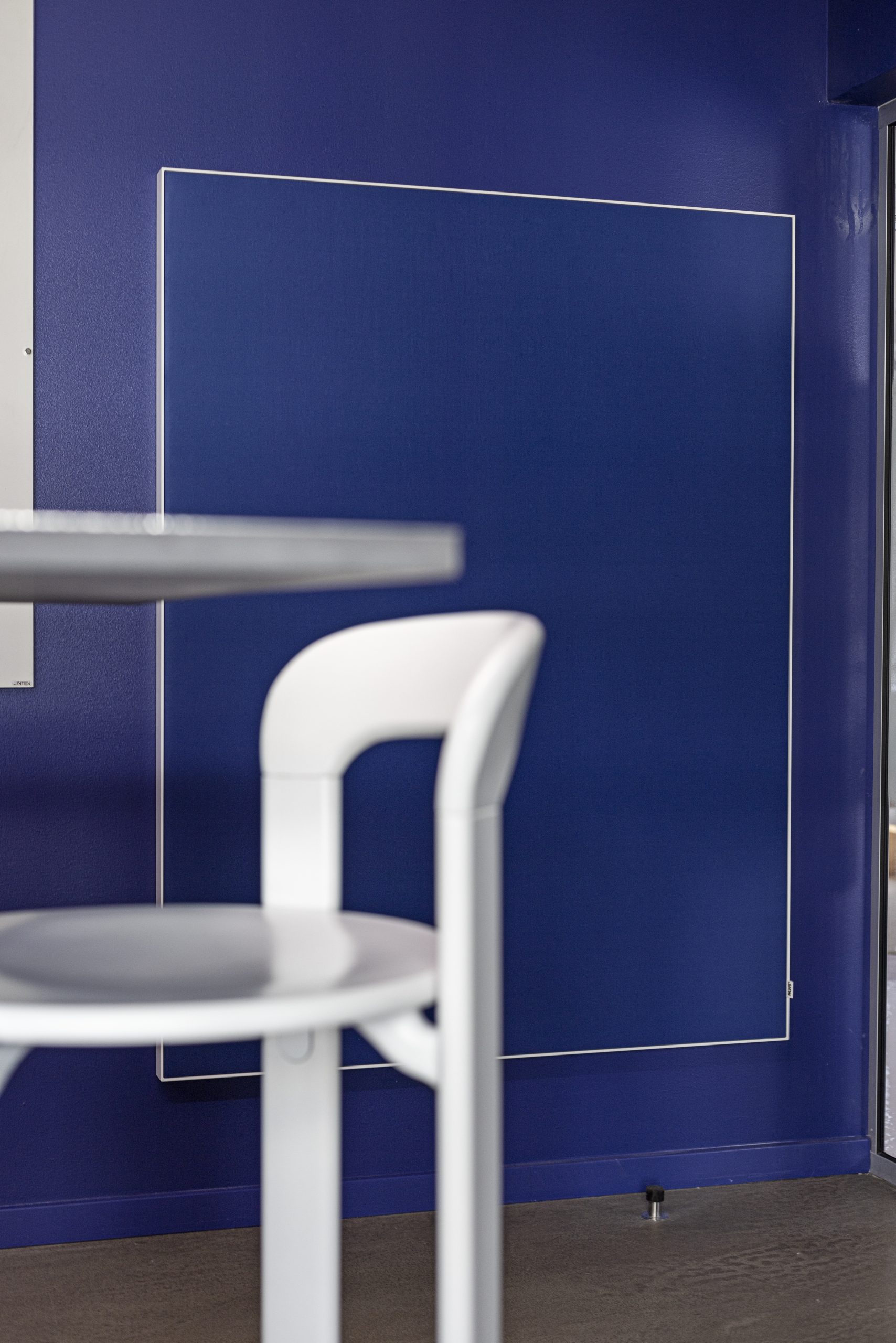 Colour-coded
An important component of the project was also finding the right colours to match each room's character and function. With a meticulously selected colour range from our Sound & Colour Collection, the panels blend in naturally with Spacon & X's overall colour vision for the space. Additionally, the changeable canvas offers Adapt the freedom to change the room's design further down the line without the need to replace the whole sound absorbing panel.