Products used:
On the Wall 60, Hang With Me, Above You, I Got Your Back, Stand By Me
With 1.1 million customers, HOFOR supplies the Copenhagen metropolitan area with drinking water, district heating, district cooling, town gas and disposal of wastewater. An important job which requires a busy and communicative working environment.
However, noise problems emerged following the relocation of internal departments. Sound was inadvertently being distributed in open office space and canteen. Meeting rooms were experiencing problems with flutter echo, despite all rooms having existing effective acoustic ceilings.
In close collaboration with HOFOR's facility manager, AKUART provided a solution that would improve acoustics and well-being at the office.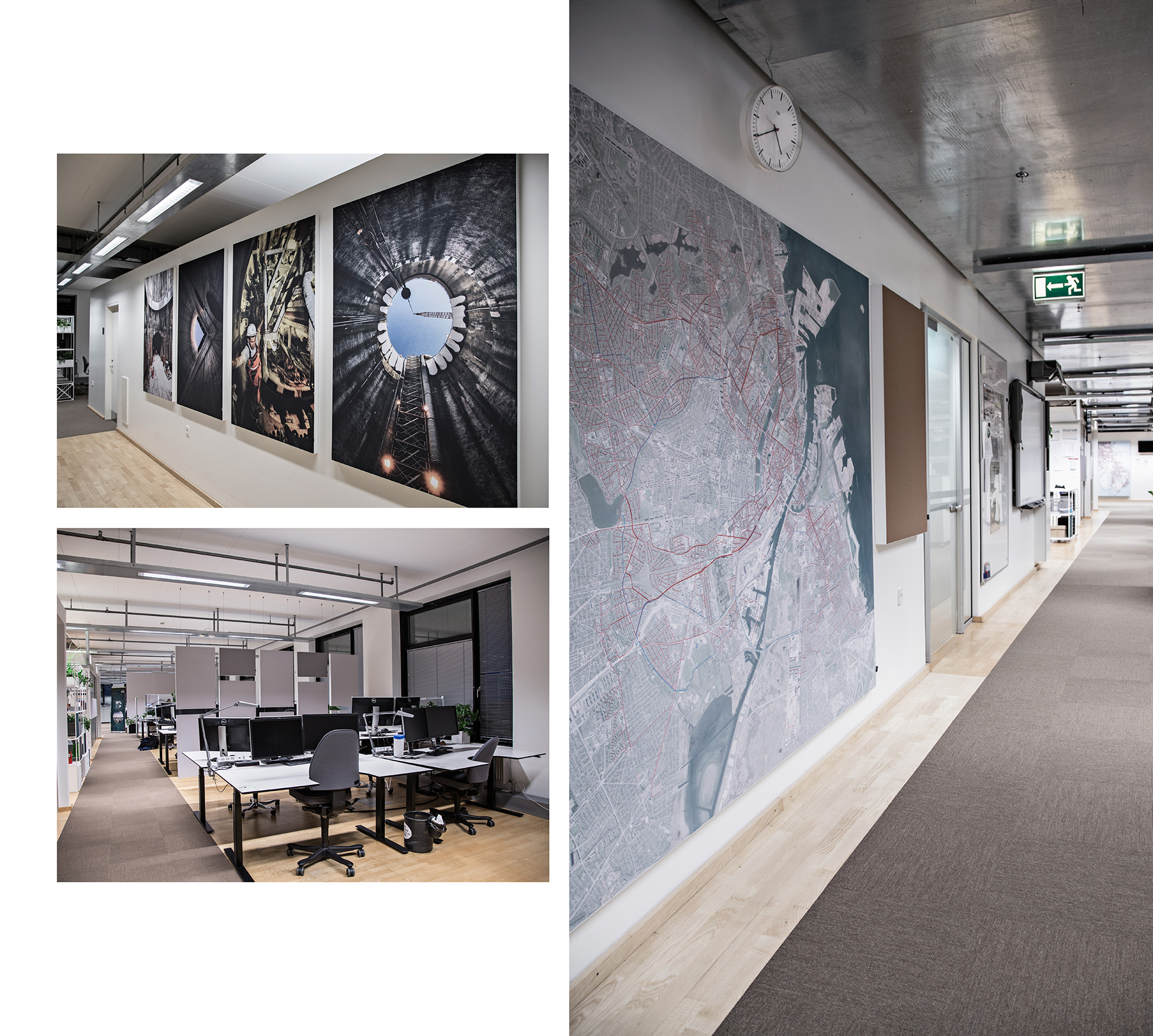 Intelligent interior solutions
To deliver the optimal acoustic solution, we first examined the acoustic environment thoroughly. The inspection revealed a need for better sound absorption and zones for informal meetings in the open office space.
By placing panels in both the ceiling and on the walls, we could balance the sound environment. And, with the use of room dividers and floor screen, we created spaces for informal meetings and phone calls and also limited sound distribution.
Finally, we produced a unique color chart to keep the visual expression uniform. Having mapped HOFOR's interior design, we could match the existing environment as we chose sound absorbents and edited company images used for the wall panels.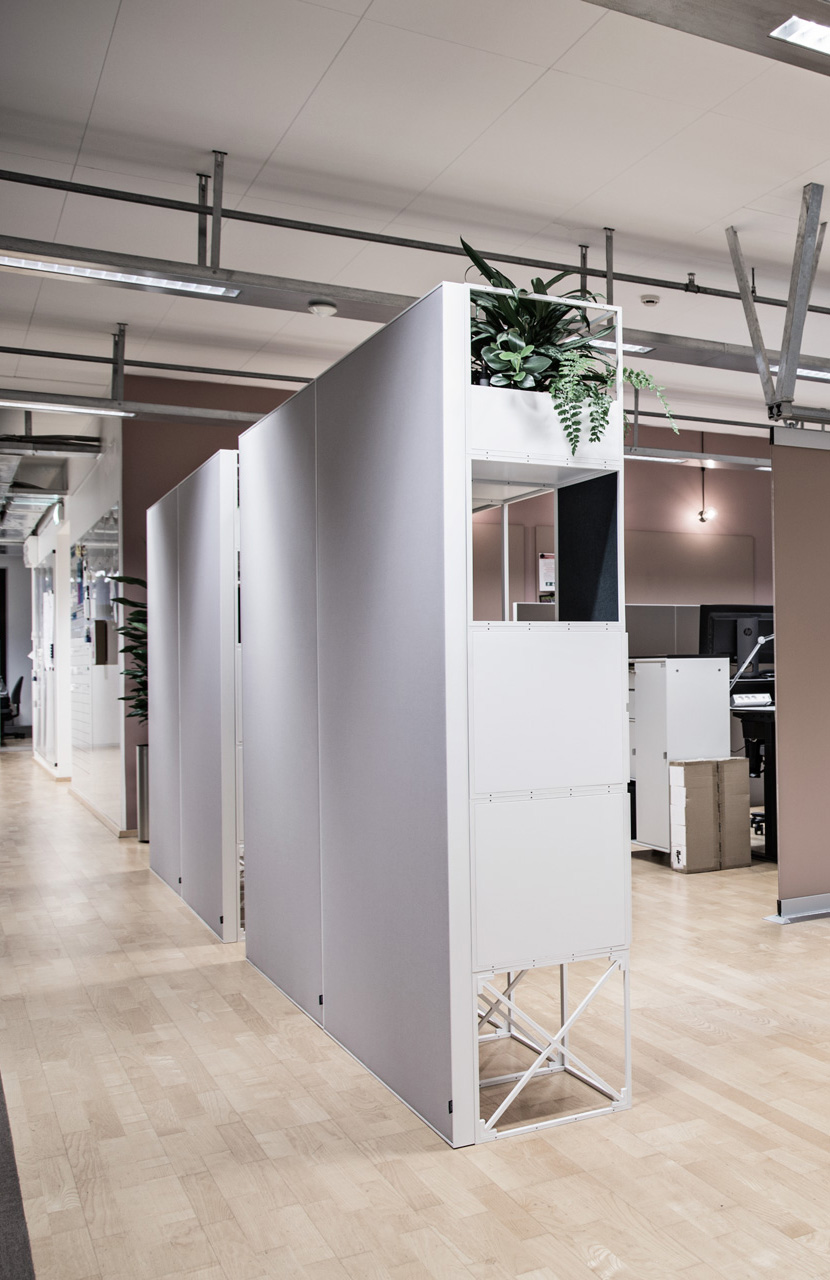 "We strive to design smart and cost-efficient acoustic solutions integrating sound absorption in as much as the existing furniture as possible e.g. we used the backsides of the existing shelving system Grid from Montana for installing acoustic panels," adds Bjørn Berthelsen Sales Director at AKUART.