Client:
Copenhagen University Hospital
Category:
Products used:
On the Wall 60
Collaborators:
Clemmens & Co
Handling more than 300.000 unique patients every year, Copenhagen University Hospital is one of Denmark's best and largest in its field, covering nearly all medical specialist areas.
The hospital wanted more patients and employees to skip the elevator and take the stairs. To make the staircases more appealing, architecture company Clemmens & Co. and AKUART developed a colorful, inspiring and quiet solution.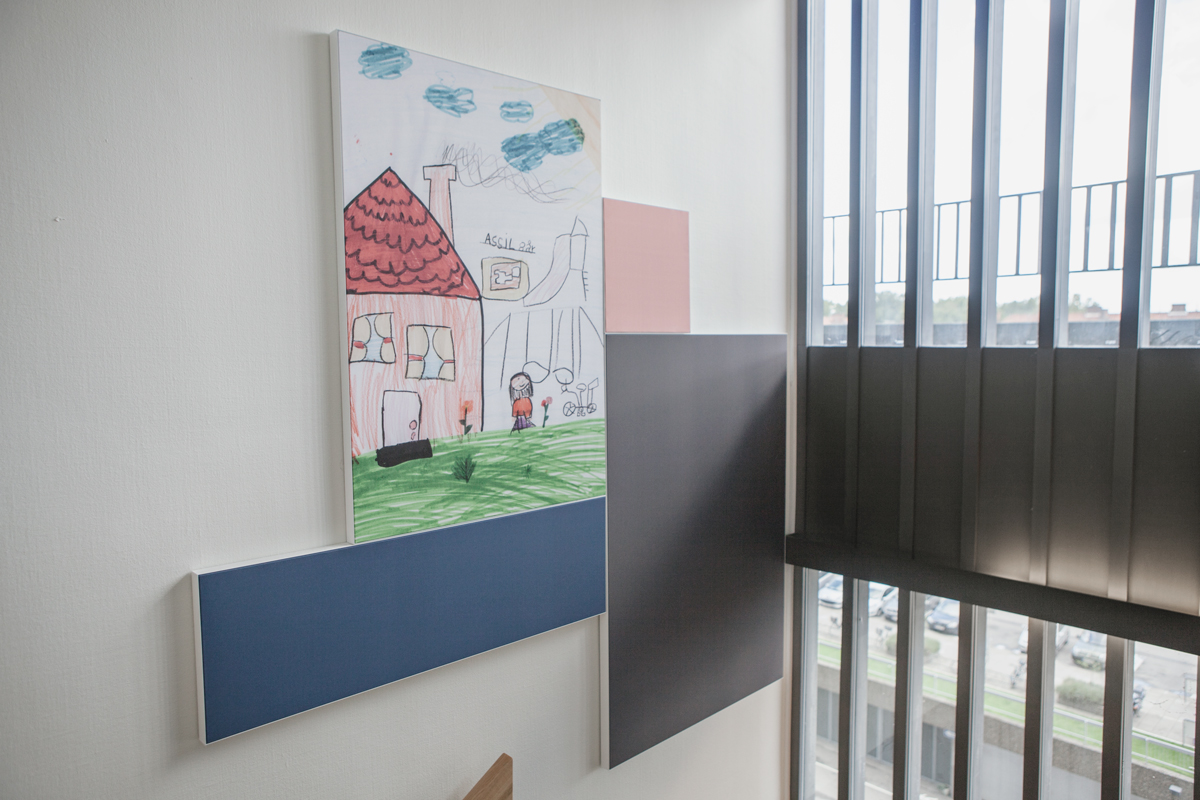 A Pleasant Choice
Built in the 60'ies, the stairways had a clean look. Unfortunately, the design made them appear "sterile" and noisier. By installing acoustic wall panels, we could make the stairs more attractive, both visually and sonically in one stroke.
The panels' sound dampening attributes keep the sound from amplifying by eliminating sound reflection from the exposed concrete surfaces. This creates a more pleasant environment for conversations and phone calls. Finally, we designed collages of children's drawings from the hospital, colored squares and various pictures to make the walls more visually inspiring.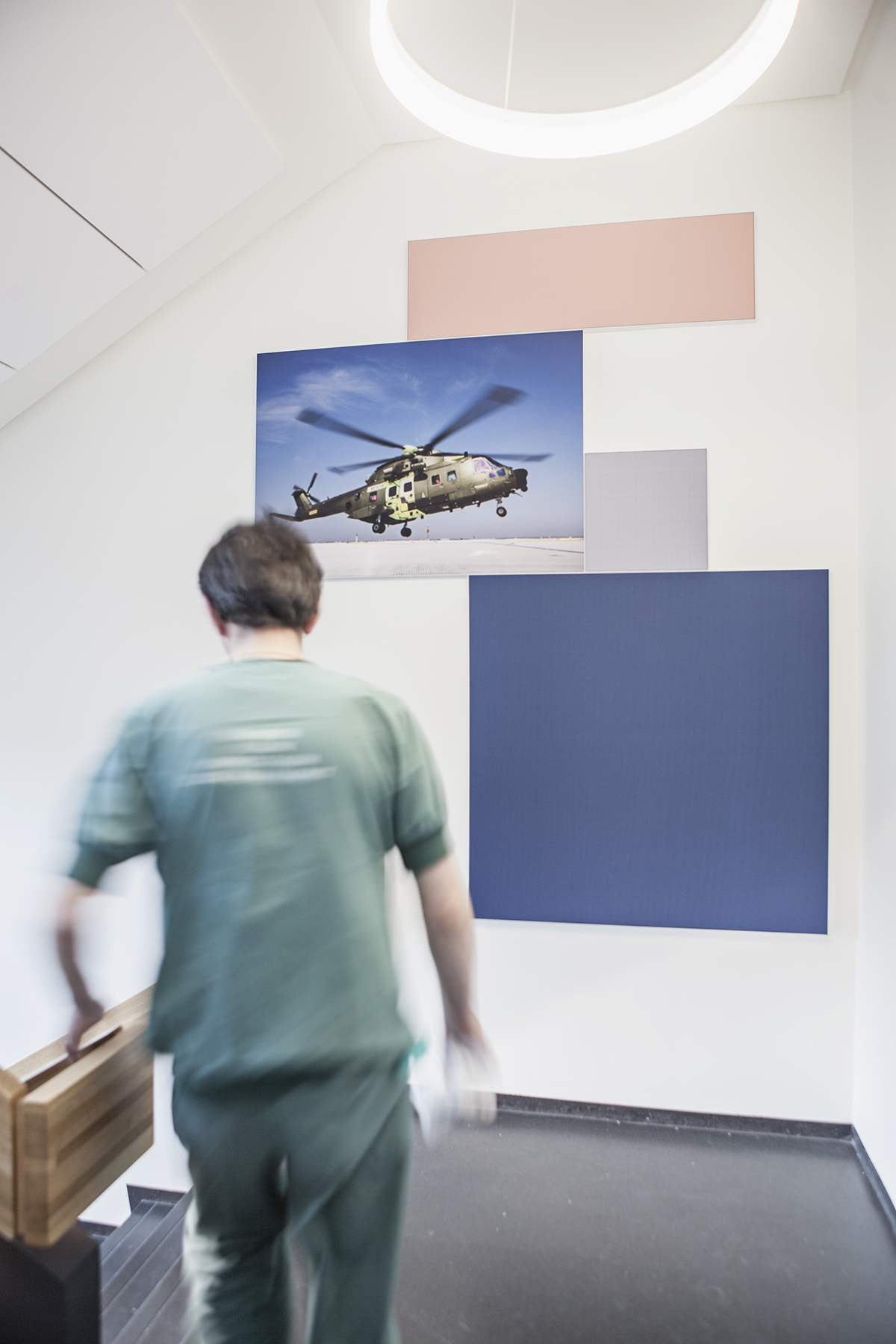 "AKUART has changed my view of acoustics. Especially how wall-mounted sound absorbents significantly improve a room's acoustical experience" concludes Klaus Clemmens, architect and owner of Clemmens & Co.