Products used:
SS50 Wall Panel
Collaborators:
Kasper Mose (Architect and designer)
As one of Denmark's leading property developers and contractors, CASA specialises in developing, building and renovating spaces with a conscious emphasis on the humans that live and work in them.
With their very own office being no exception, CASA have been giving their headquarters an acoustic overhaul. Situated beautifully in an old cargo warehouse at the harbour of Horsens, the building has been carefully renovated with great respect for its original construction and historical significance. Once used to store goods to be shipped, the space has been converted into an open office environment.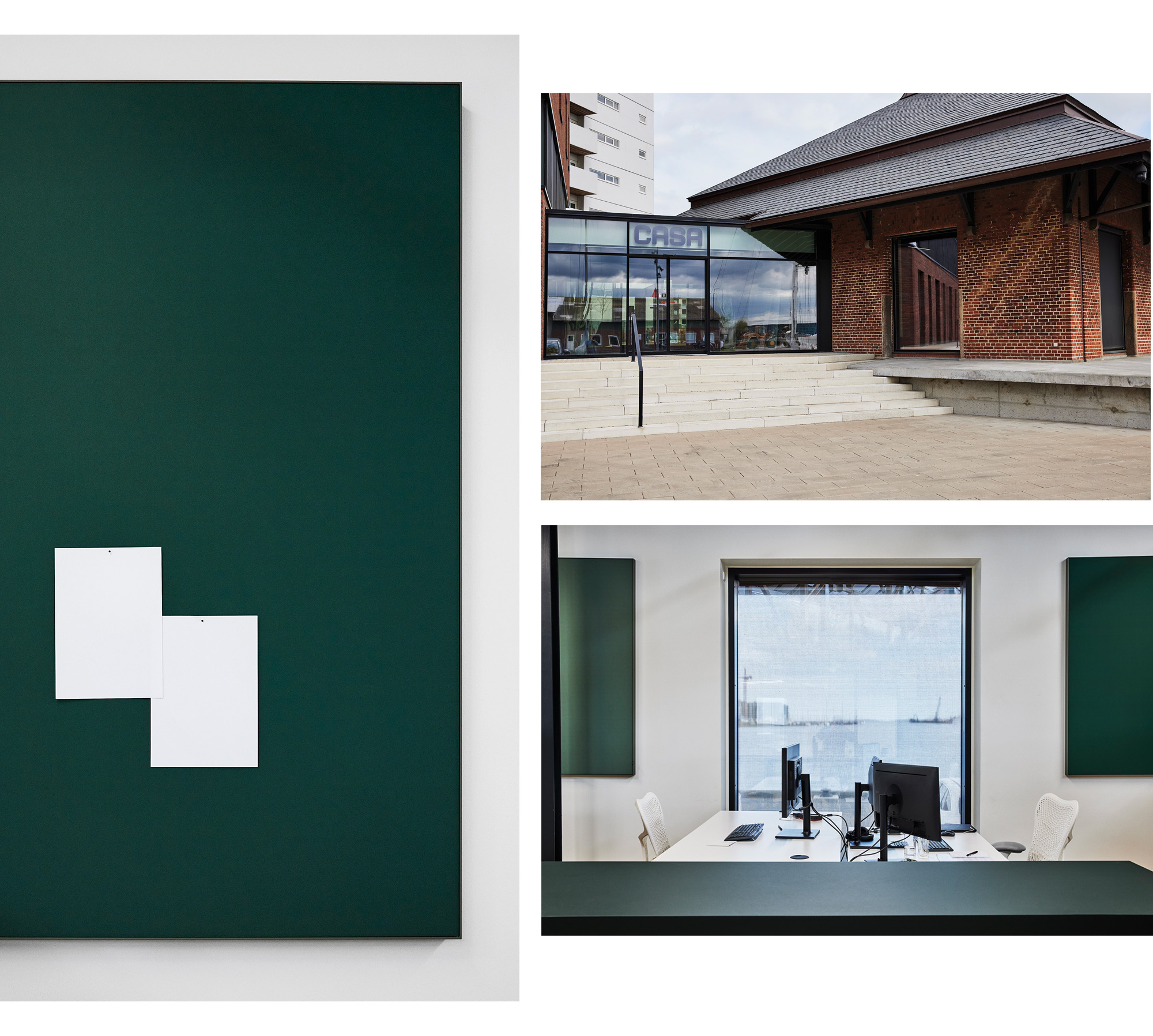 Constructing Calm
The goal here was to create work zones that provide CASA's employees with balanced acoustics to help them keep their focus and work comfortably. To achieve this, the area has been divided into sections, by way of strategically placed book cases and Akuart acoustic panels between windows.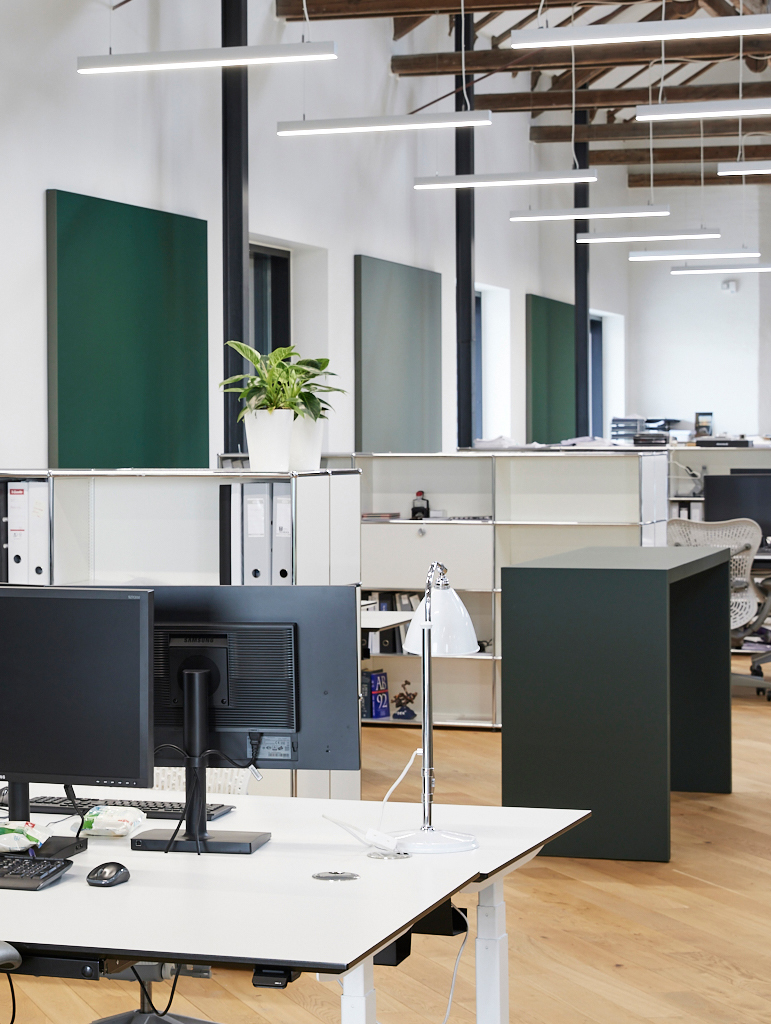 Considering the proportions of the work zones and the architectural structure of the space, CASA opted for acoustic panels in bespoke sizes, which offered a lot of flexibility to fit the panels perfectly between the window frames. "With open space offices, it is vital to position sound absorbers in close proximity to each work zone to construct acoustic zones. This way, the employees receive a work environment that is fully equipped with an optimal acoustic ambience", explains Steffen Spangmose, acoustical engineer at Akuart.
CASA's vision for their renovation came alive through architect and designer Kasper Mose which defined clean neutral tones mixed with muted greens, and wooden floors to honour the buildings former function and form. "Akuart's colour and texture collection provided the right subtle nuances of green that were specified in CASA's design plan", adds Steen Nielsen,
project manager.