Above You
Enjoy The Silence Collection
Frame Colours
White

Black

Charcoal

Grey

Request a sample kit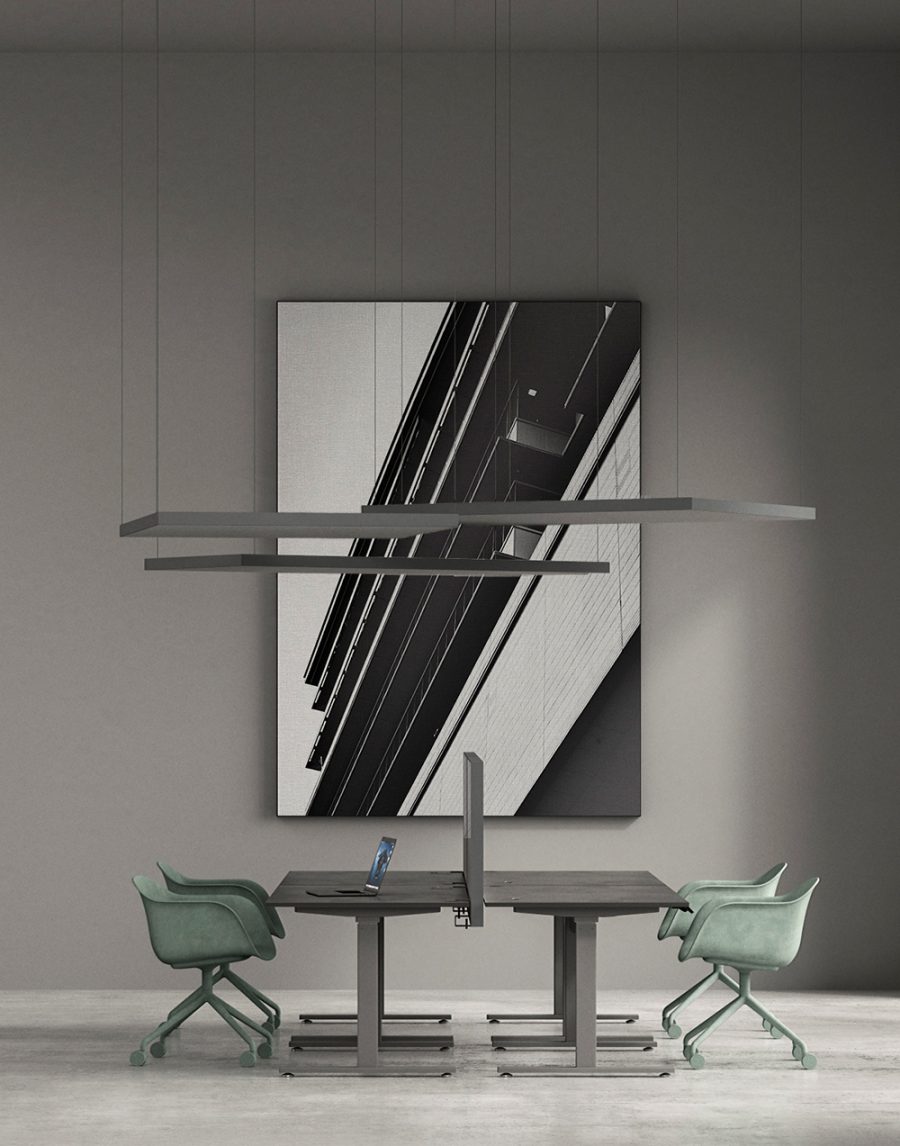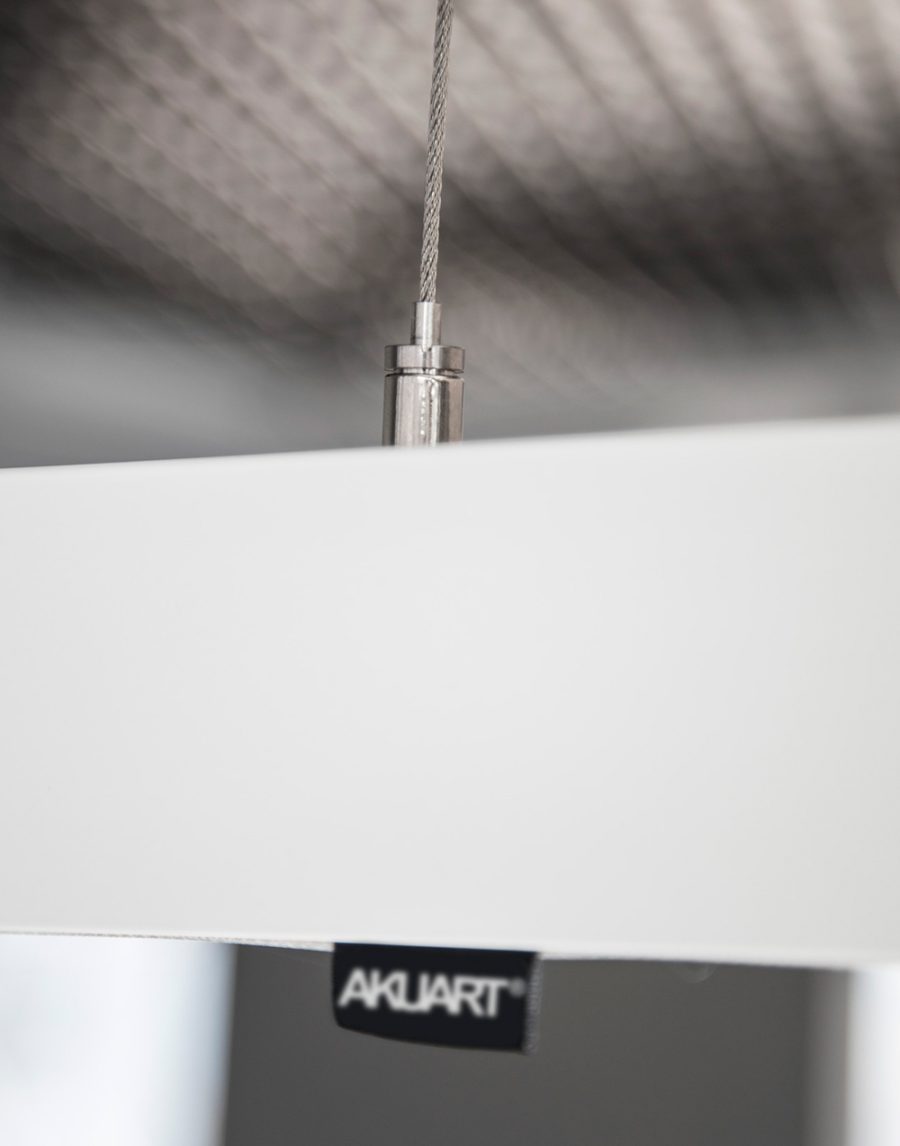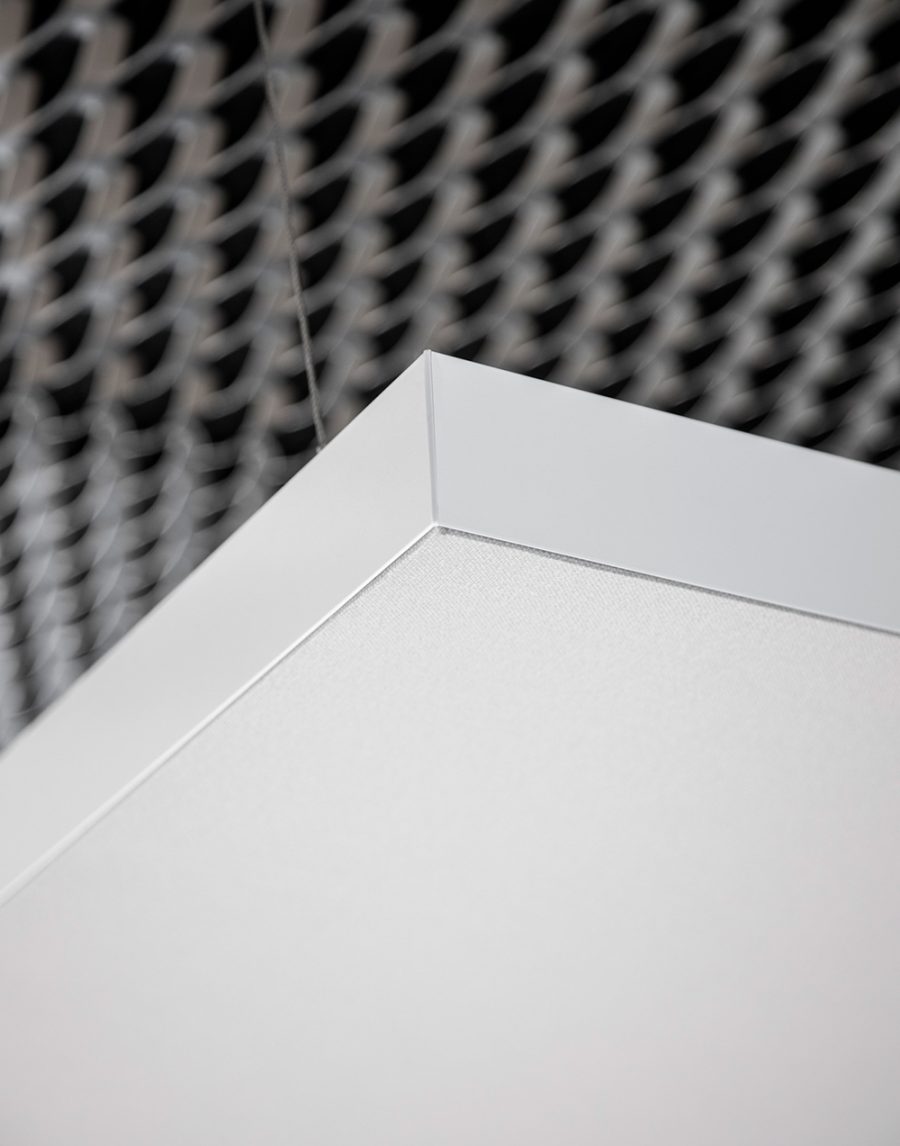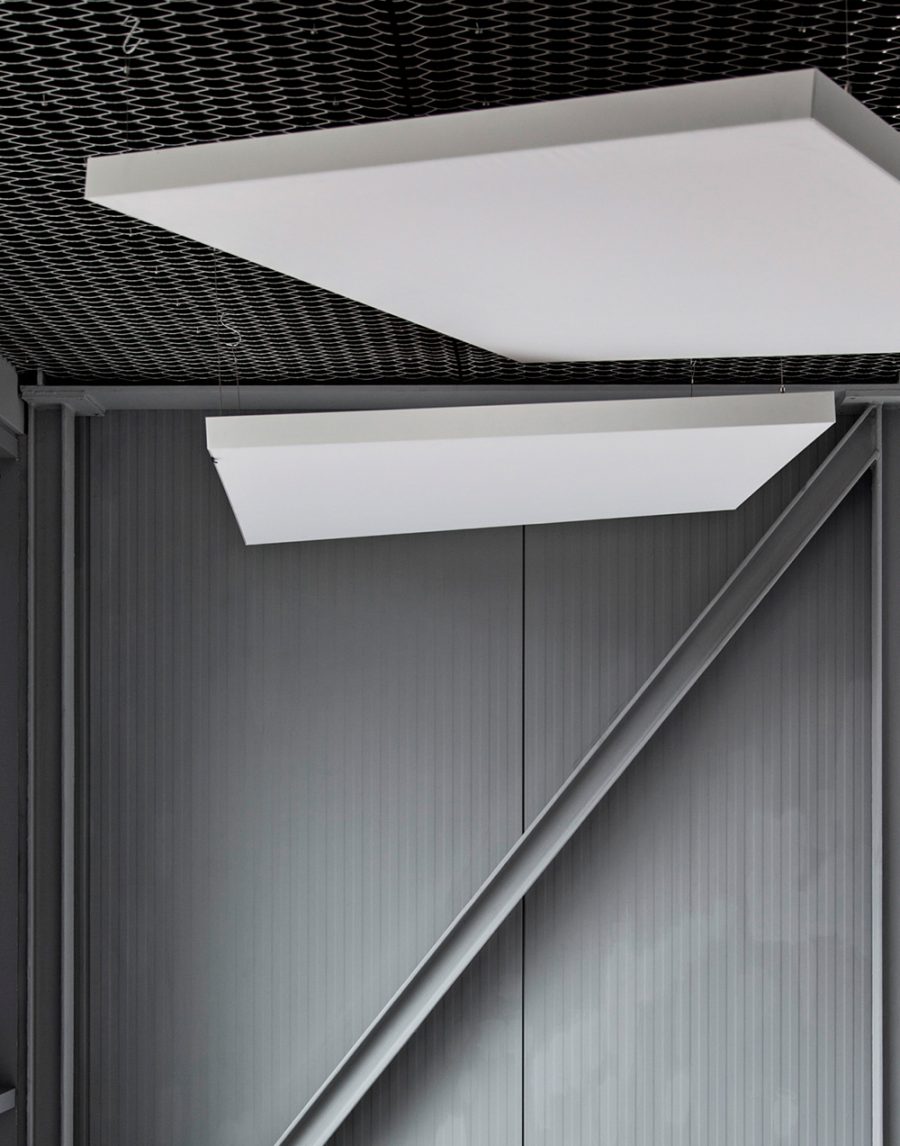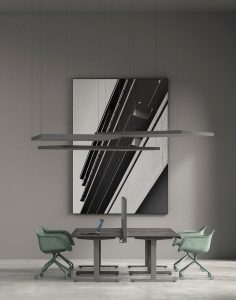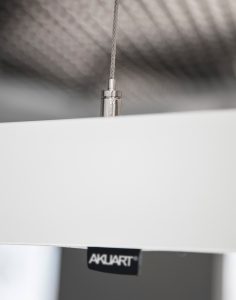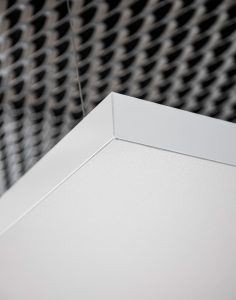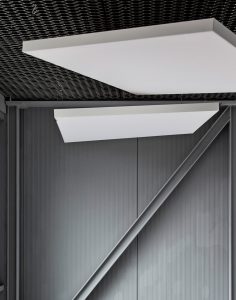 Description
Above You is a 60 mm efficient and fully customizable wire suspended acoustic ceiling panel that prevents unwanted sound being reflected from above. It is perfect for creating acoustic zones (e.g. in lounges, working areas) and shares the same acoustic features and complete freedom to make your own designs as the rest of the AKUART collection. It is as flexible as it is functional and stands out by its replaceable printed textile canvas.
Product details

Features

Superior acoustic performance
Changeable canvas which allows you to enjoy the freedom of change as well as prolonging the life cycle of each panel.
A design for disassembly product composition making it possible to reduce, reuse, repair and recycle each component used.
Range of 100+ canvas colour choices

Materials

Acoustic material
40 mm stone wool

Frame
Matte fine structure powder coated aluminium

Corners
Plastic corner inserts

Canvas
Polyester made with 100% recycled polyester fibres

Mounting
Adjustable steel wires

Dimensions

800mm:
w:800 x h:1400mm / w:800 x h:1500 mm / w:800 x h:1600 mm /
w:800 x h:1800 mm / w:800 x h:2000 mm

121mm:
w:1210 x h:1400mm / w:1210 x h:1500 mm / w:1210 x h:1600 mm /
w:1210 x h:1800 mm / w:1210 x h:2000 mm

Bespoke sizes also available
Test & Acoustic functionality
Maintenance
Cleaning:
Above You is easy to clean. It can withstand daily dusting, vacuuming and wiping with a semi wet cloth with the use of universal cleaning products.
Disinfectable:
The canvas is easy to disinfect. It endures the use of anti bacterial spray or anti bacterial wipes and alcohol chlorine based cleaning products without affecting the print.
Washable:
The canvas tolerates machine wash repeatedly.