COLOURS / SIGNAGE / WAYFINDING /
BRANDING & CORPORATE IDENTITY
We believe that visual design is a strategic tool that helps create a positive impact on people. Whether it is wayfinding, choosing the right colours, corporate identity or securing that personal touch.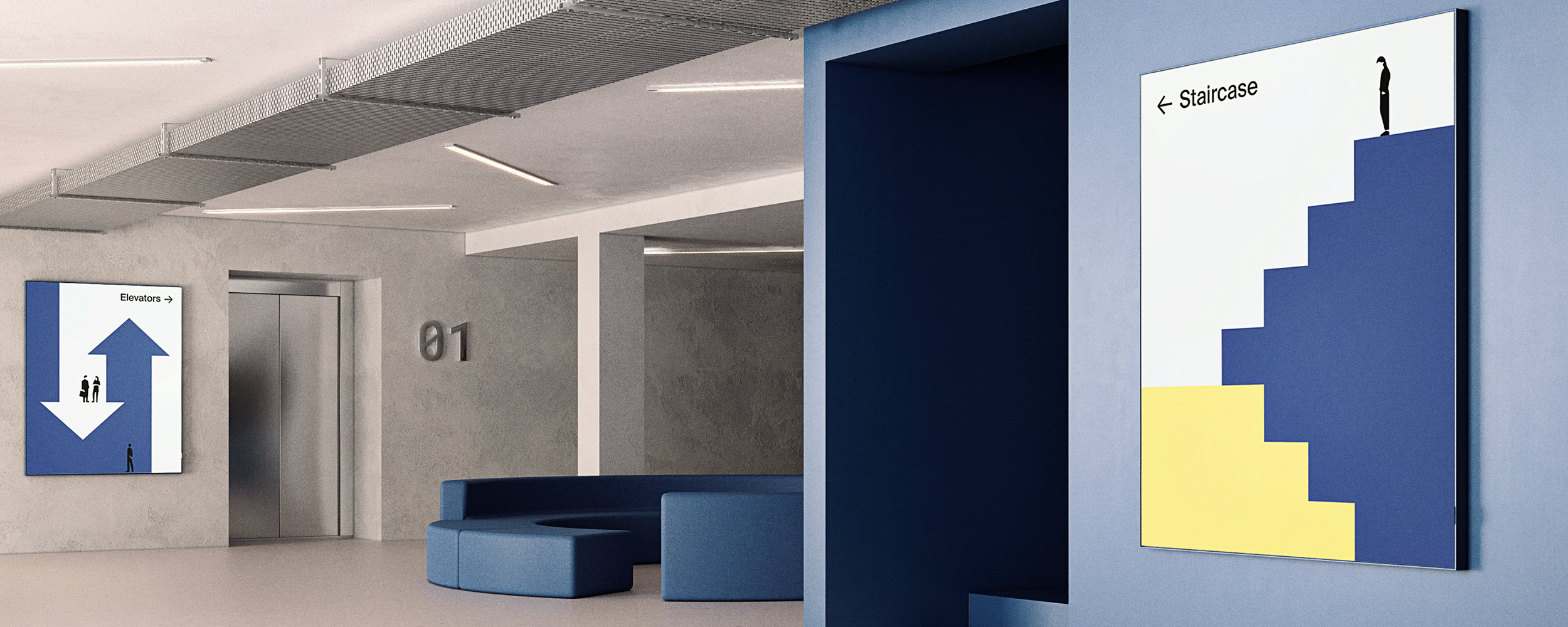 "Our philosophy is to ensure that our customers get the exact acoustic solution that matches their needs and wants. We never compromise on that."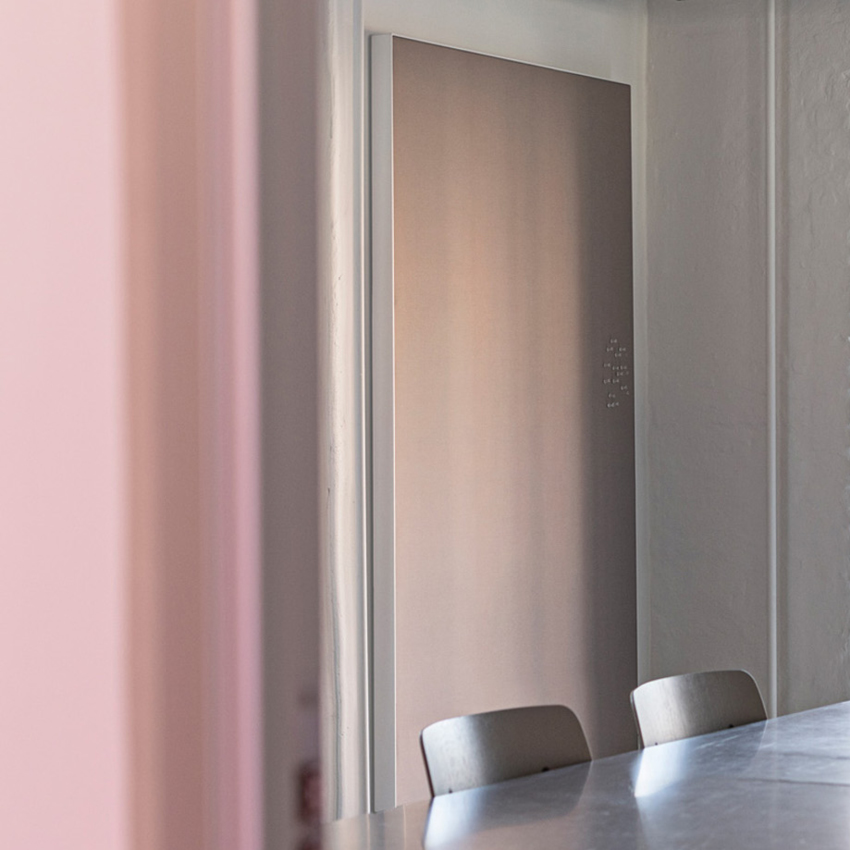 At Akuart we know that every interior project is different and sometimes requires tailored solutions. That is why we have an exclusively curated colour palette covering more than a 100 unique colours with 3 different textures ready to go on our acoustic panels and screens.
The combination of wayfinding and acoustics is the opportunity to communicate company values or stories, be creative as well as functional – all while managing to perform wayfinding and acoustic duties. A truly holistic 3-in-1 solution!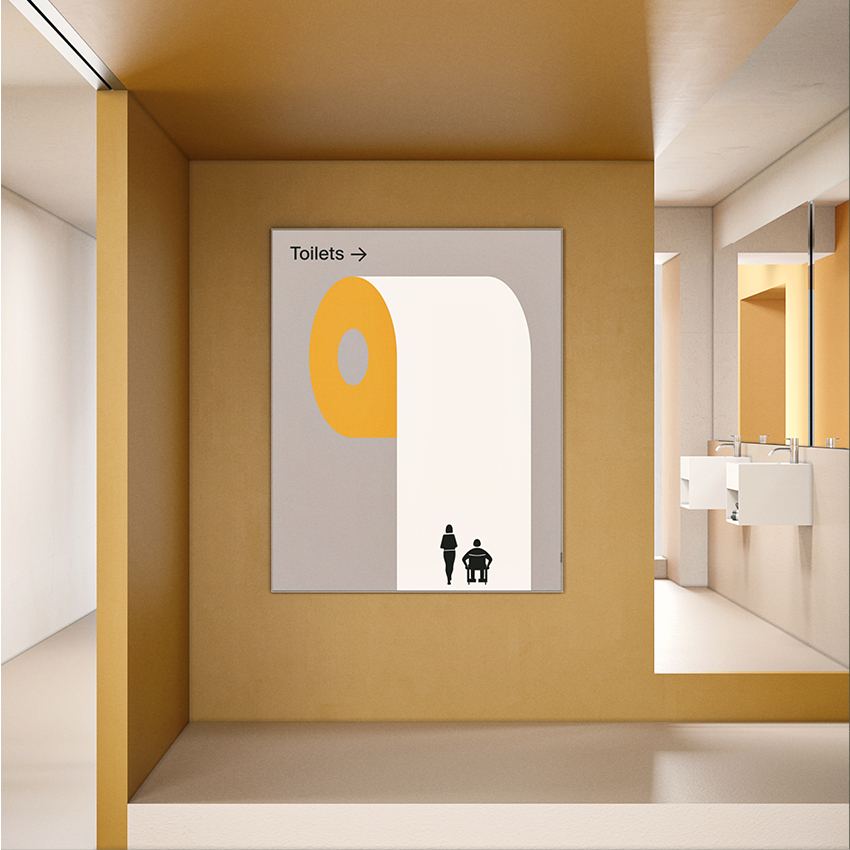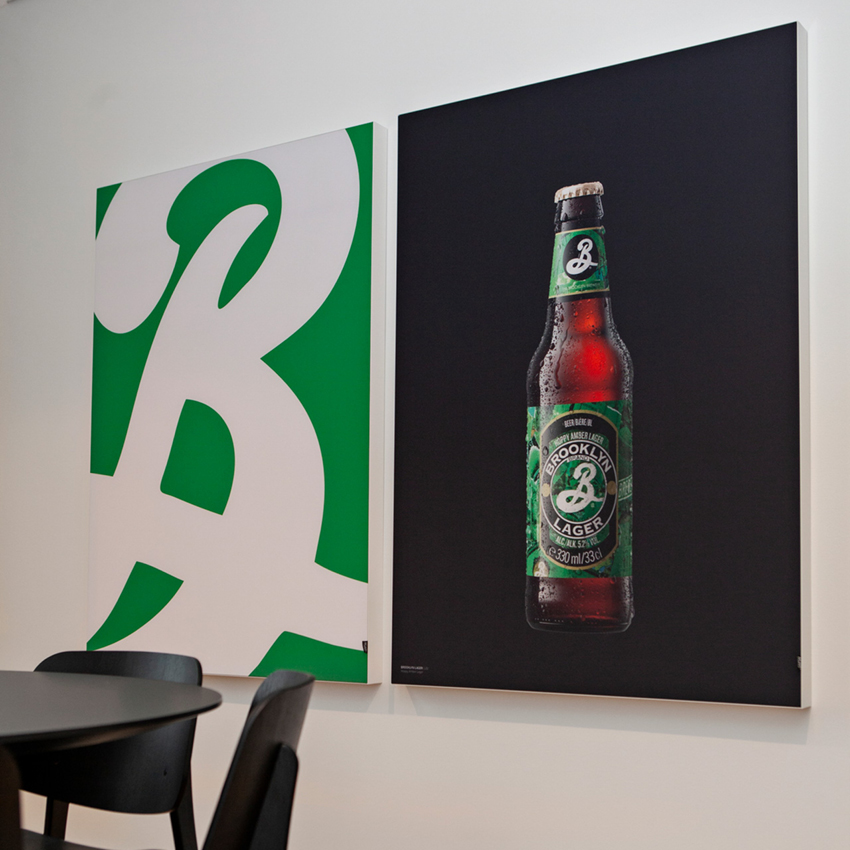 BRANDING &
CORPORATE IDENTITY
With Akuart you can give your space that personal touch it deserves. All screens and panels have a changeable printed canvas that makes it possible to design and print whatever you want, and change the design whenever needed. This makes it possible for you to truly define your space and make it count!
For more information about products, help with ordering canvas, booking a consultation or visiting us. We have a team of dedicated experts to help your with your Graphic Design specifications.